With the popularity of filming in the UK capital city growing fast, it is the role of Film London to see international demands are met for production space and a diverse workforce.
London is busier than ever as a filming destination for international productions, and new reaches of the city are reinventing themselves as film-friendly filmmaking hubs.
"Enfield is a new jewel in our crown and a great example of the bond between industry and London infrastructure," says Helena Mackenzie, Film London's head of inward investment and business development. The north London borough boasts the soon-to-open OMA:X Film Studios, just down the road from owner Location Collective's first development OMA Film Studios, which was completed in August 2020.
"We are visiting all corners of London to identify appropriate opportunities," Mackenzie continues. "We work at ground level with the regeneration teams, the marketing departments and planners, as well as council leaders, to showcase the economic growth and employment opportunities a studio can bring to their area."
Film London works closely with local councils and communities, advising on the expansion of existing facilities and the creation of new spaces. The projects underway include a major expansion at Warner Bros Studios Leavesden and the planned creation of two new studios in Barking and Dagenham.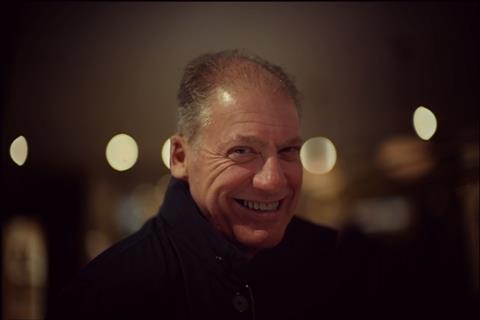 "The UK film and television industry in London, as elsewhere in the UK, is growing at an extraordinary rate," says Adrian Wootton, chief executive of Film London and the British Film Commission (BFC), who cites the BFC's 'Working Safely During Covid-19 in Film and High-end TV Drama Production' guidance (first published in June 2020 and continually revised since) as a key factor in keeping the industry moving apace.
"Film and high-end TV production spend in the UK hit £1.19bn [$1.64bn] in the last quarter of 2020 — the second-highest quarter since the high-end TV tax relief was introduced in January 2008," adds Wootton. "Studios say they are at 90% occupancy, and they have bookings to 2023."
Hand in hand with an increase in production space comes an increase in workforce numbers. "Projections for the next five years tell us we're going to need a minimum of 30,000 people coming into the workforce," says Wootton. And that, he notes, provides a unique opportunity to bring about long-term change surrounding issues of diversity and inclusion. "It's critical the new blood reflects the diverse power, energy and excitement of the communities of London and across the UK."
Equal access
Film London has long been committed to improving equality in the industry. It has a number of dedicated schemes, labs, masterclasses, events and networks to achieve this aim. Central is the Equal Access Network (EAN), which links under-
represented talent and productions looking to hire. The scheme, which now includes more than 2,500 individuals, places cohorts — found in conjunction with community organisations, education facilities and training providers — in jobs across film, tele­vision, animation, video games and more, and provides training and seminar opportunities as well as work placements.
Om-Kalthoom Bashmailah benefited from EAN support and was last year named a Film London Lodestar — an annual list of the most innovative creatives, filmmakers and craftspeople from across the capital. (The 2021 Lodestars have been announced.) She says becoming involved with the network, which has enabled her to work on high-profile productions such as Chernobyl and the third Fantastic Beasts film, was surprisingly straightforward.
"I researched online for runner opportunities, and came across Film London," she recalls. "The process is easy — the form asks if you're a beginner or experienced, your interests and who you are. Once submitted, you'll be sent job opportunities and development course notices."
Bashmailah's placements have "led me to work with the same production company or crew members, and I've been referred to [other] professionals looking to crew". Film London has been "extremely supportive with my growth within the industry. The team are always an email away to help their members achieve their goals, provide job opportunities or general development.
"During lockdown, I've actually been sought out by young individuals who were looking to break into the TV and film industry," she continues. "I am proud to say they've all found jobs because of EAN."
"That's real, practical difference," notes Wootton of EAN's work. "That's not just issuing statements or bits of paper; it's actually getting people jobs. And that means we are starting to change the nature of the workforce."
Another recently launched initiative is FLAMIN Animations, part of Film London Artists' Moving Image Network (FLAMIN), a programme of commissions in association with Arts Council England for four early career Black-identifying artist animators living in the UK.
This scheme runs in tandem with Film London's new animation strategy, which reflects the fact investment into London's animation sector has increased from $49m (£35m) to more than $624m (£450m) per year since 2012. It aims to work with the region's studios and producers to continue that commercial and creative growth.
"Animation in London has had an incredible boost in recent years with innovative studios delivering first-class product," says Mackenzie. "We will partner with international like-minded cities to create new active hubs, and we plan to work to remove barriers and deterrents, and enable more young people for all under-represented communities to work within animation."
Film London is committed to helping the industry reduce its environmental footprint. It helps new studio developments employ sustainability practices, including pilot scheme the Grid Project, which aims to put green electricity into shooting spaces in London. Film London is also lead partner on Interreg Europe-funded project Green Screen: Europe, working to reduce the carbon footprint of European film and TV production. An online tool also titled Green Screen — a joint initiative with Film London and sustainability consultancy Greenshoot — helps productions set and achieve their own environmental targets. More than 300 UK-based productions have enrolled onto Green Screen, including every series of Netflix's The Crown.
"Greenshoot has guided, informed and supported The Crown in becoming more environmentally friendly as each year goes by," says Eve Swannell, the show's co-producer. "We have reduced our waste and single-use plastics dramatically, and Greenshoot has helped us better understand each department from an environmental perspective, and highlighted where changes can be made."
Film London's focus on sustainability and diversity will enable the UK capital's industry to keep pace with demand, suggests Wootton. "We can't be complacent. We need to make sure we build the space, provide the talents and skills needed to keep this demand curve rising. There's a huge opportunity for this to be transformational to the young people and communities of London and across the UK."
Film London Taking care of business
As well as facilitating the growth of production space and the training of new talent, Film London is offering bespoke business advice to productions of all sizes
The support begins before a production arrives in town. "We create bespoke familiarisation trips for incoming producers," says Helena Mackenzie, Film London's head of inward investment and business development. "We interrogate the UK tax credit and its benefits for a specific project, we introduce them to potential partners, take them to studios and show them the film-friendly locations London has to offer."
When shooting has started, productions can take advantage of Film London's on-the-ground advice and knowledge covering everything from permits to crewing.
Also integral to Film London's business offering are initiatives such as UPstream, a one-day IP market that facilitates roundtable pitches and meetings between IP holders and UK film and TV production companies, sales agents, distributors, agents and publishers. Additionally, the Production Finance Market (PFM), now in its 15th year, is an annual two-day financing event for feature films run in association with the BFI London Film Festival. This year's online event will take place October 12-13.
"The world has changed and the traditional way of meeting potential partners via the festival and market route has been much reduced," says Mackenzie. "Industry events such as UPstream and the PFM are designed to uncover new voices and stories, and allow them access to the industry.
"Film London is also throwing the net wider to find those stories and voices from non-traditional sources, which is why UPstream is so exciting," she adds. "We are kids in a wonderful IP sweetshop of theatre, music, journalism, brands and podcasts, finding new projects for film and TV development."
Film London is London's film and media agency - sustaining, promoting and developing London as a major international film-making and film cultural capital.
View full Profile