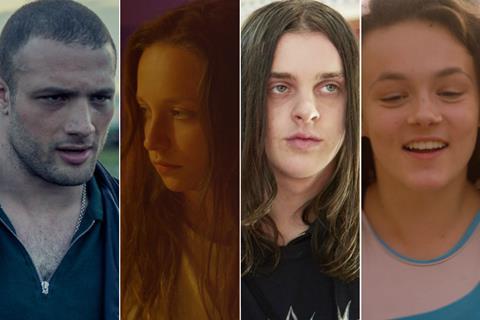 Great 8, the annual Cannes buyers showcase of eight UK films from emerging directors that are being sold in this year's Cannes Marché, has unveiled its picks for this year.
The initiative run by the BFI, British Council, BBC Films and Film4 with the UK government's GREAT campaign hosts a private reception which takes place on Tuesday May 14 at Hotel Gray d'Albion.
The films and sales companies are: Calm With Horses (Altitude); Days Of The Bagnold Summer (Altitude); Lynn + Lucy (Charades); Make Up (Protagonist); Monsoon (Protagonist and Paradigm); Perfect 10 (The Bureau); Saint Maud (Protagonist); Wildfire (Great Point).
First launched in 2017, the initiative invites a selection of buyers and festival programmers from around the world to view new footage from each title. Past attendees include Apple, SPC, Bleecker Street and IFC.
The films are all in post-production and must have a sales agent attached (though not strictly a UK company).
The BFI's deputy CEO Ben Roberts said: "The quality of emerging UK film talent is incredibly high, and Great 8 gives us a strong platform to talk about some of the UK's most promising new films and filmmakers."
The British Council's director of film Briony Hanson added: "There is a very broad range of voices on show here from a diverse group of filmmakers, and I think the selection shifts the boundaries of what UK film looks like."
The GREAT 8 2019 line-up:
CALM WITH HORSES (UK/Ireland)
Director - Nick Rowland
Sales - Altitude Films Sales
DAYS OF THE BAGNOLD SUMMER (UK)
Director - Simon Bird
Sales - Altitude Films Sales
LYNN + LUCY (UK)
Writer & Director - Fyzal Boulifa
Sales - Charades
MAKE UP (UK)
Writer & Director - Claire Oakley
Sales - Protagonist Pictures
MONSOON (UK)
Writer & Director - Hong Khaou
Sales - Protagonist Pictures (Paradigm Talent Agency co-reps US)
PERFECT 10 (UK)
Writer & Director - Eva Riley
Sales - The Bureau
SAINT MAUD (UK)
Writer & Director - Rose Glass
Sales - Protagonist Pictures
WILDFIRE (UK/Ireland)
Writer & Director - Cathy Brady
Sales contact - Great Point Media