Hungarian filmmaker Zsófia Szilágyi's first feature One Day, which world-premiered in Cannes Critics Week, is competing at Sarajevo Film Festival this week.
The film spans 36 hours in the life of a working mother of three, played by Zsófia Szamosi, who struggles handling domestic and professional obligations, while she suspects her husband might be cheating on her with a friend.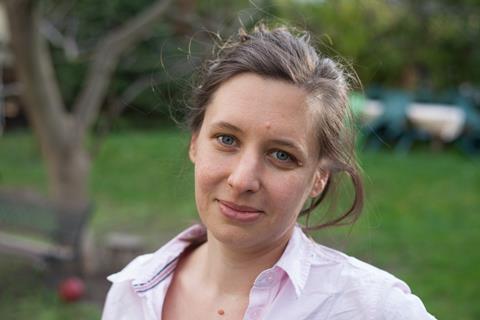 How did you come up with this story and decided to make this film?
My number one inspiration was that I wanted to make a film.
Number two was all the mothers suddenly popping up around me, mothers whom I had a chance and the time to observe, since I wasn't a mother and had the luxury of spending time on such observations. I could see that they often found themselves in a tough spot, as if what they were doing wasn't the most ancient and most natural thing in the world, but rather some extra difficult job they chose.
It turned out that the most ancient and most natural job in the world is pretty damn hard.
How did you decide to structure the screenplay? Why did you make the cheating storyline a subplot?
I was intrigued by the everyday, not by what being cheated on means. Very early on I made the decision to choose a viewpoint that is close to that of the protagonist's, a viewpoint with the same knowledge as hers. The audience doesn't know more than she does. We don't see everything. We can't be everywhere, just like she can't. We are with her. This is a strictly limited perspective which helps the spectator get a realistic feeling.
We don't have an omniscient angle that would allow us to always show what is apparently the most exciting bit - the cheating itself. We don't have the luxury of not missing anything or of being able to check retrospectively what happened somewhere else while we followed our heroine. We miss out on those events.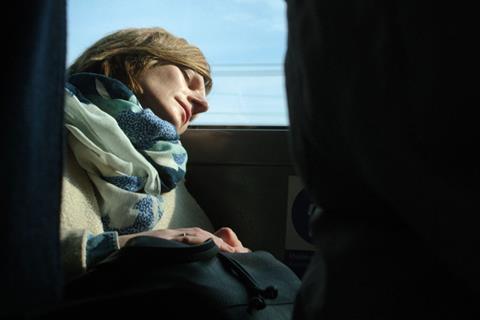 How did you pick the actors and work with them, including the children?
The casting process was long and arduous. It was like casting the bell in Tarkovsky's Andrei Rublev. Everybody thinks that the boy knows what material he needs to cast the bell, but they just can't find it.
When the bell is finally cast, it turns out that the boy had no clue. His father never shared his secret, it was a presumption on everybody else's part. All he was left with was a hunch. It was the same for us. I often felt that despite being a great actor a certain person won't work for the film, but I can't say why not. That gets pretty maddening after a while, just like it does in Andrei Rublev.
Most of the film takes place in closed, often cluttered spaces, in their apartment or in the car. Why?
I never thought it would be that closed. That was a feature that sneaked into the film somehow. It wasn't intentional. There are always things that take you by surprise after you finish your film: "Look, this is what we shot… Funny how that turned out… Wow, that scene clearly means this!" You can't be in full control of the process. Often things you didn't want sneak in and things you wanted stay out.
You made the film through the Hungarian National Film Fund's Incubator programme, how did you get involved in that?
When the Incubator programme was announced, that was when I definitely realised I could make this film. It worked very well for me. The conditions were clear and simple: little money, reachable deadlines and great freedom. For a first full feature, these are ideal conditions.
The film premiered in Cannes Critics Week, have you traveled a lot with it and what does it mean to you to be showing it in Sarajevo?
No, I haven't travelled a lot with it. It means a lot that we can show the film in Sarajevo. This film is quite Eastern European. I am curious what Eastern Europeans will have to say about it.