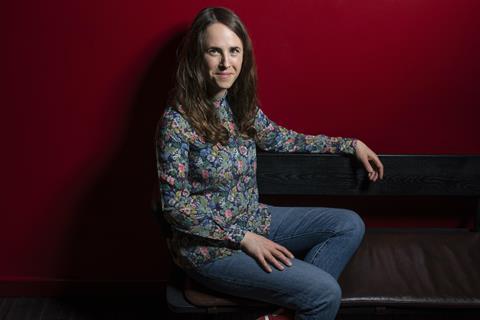 A successful partnership for Chloë Thomson with director Mahalia Belo began at the National Film and Television School (NFTS). "We were the only women in our classes, so we thought it would be nice to be friends," says Thomson.
The most recent of several collaborations was on drama series The Long Song, an adaptation of Andrea Levy's novel set during the final days of slavery in 19th-century Jamaica, which shot for seven weeks in the Dominican Republic in summer 2018 and aired on BBC One in December. The Heyday Films project had "hard physical shooting conditions — it felt like 44 degrees [celsius] with really bad humidity". But the DoP's assiduous attitude, which included learning Spanish just for the shoot to be able to communicate with local crew, brought results. "I'm really proud of that piece," she says. "We told a story that doesn't normally get told."
Thomson, who graduated from the NFTS's cinematography MA programme in 2012, also worked with Belo on 2016 TV drama Ellen, about a tearaway teenage girl that was part of Channel 4's Coming Up series, and last year's BBC One series Requiem, about a cellist who travels to Wales to probe a disappearance 23 years earlier that seems connected to her family. They also made shorts together at film school, including BIFA best short winner Volume, and Thomson shot Timothy Reckart's Oscar-nominated short Head Over Heels as her animation graduation project (both in 2012).
Working in the camera department on productions including Paul Greengrass's Green Zone, Tom Hooper's The King's Speech and Rob Letterman's Gulliver's Travels provided an education for running her own department. "If you've been part of a camera crew with a DoP managing you, you understand the job a little bit better," says Thomson. "I would have been more overwhelmed by it if I hadn't already had that experience."
Her credits also include episodes of Netflix crime thriller Top Boy, and Channel 4 miniseriesAdult Material about the adult film industry, written by Lucy Kirkwood and directed by Dawn Shadforth.
Thomson wants to be thought of as "a great DoP, not a female DoP". As a member of female cinematographers collective Illuminatrix, she would like the industry to be aware of how many talented women work in cinematography: "Look them up, use them, work with them."
Contact: Ellie Cook, Echo Artists