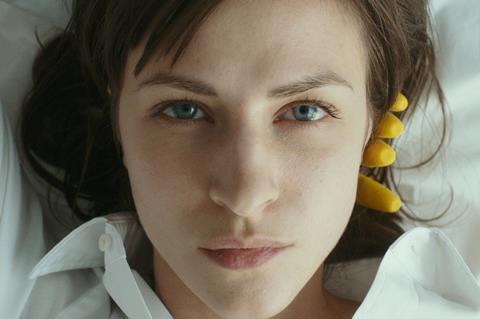 The Munich Film Festival is proving to be the place to go to first catch films by rising German directors. All of the 18 titles in the festival's New German Cinema line-up are world premeires this year and many have attached international sales agents ahead of their launch.
Ilker Catak's romantic drama I Was, I Am, I Will Be opened the strand on June 28. Danish sales agent Level K took on its first ever German feature when it acquired the the rights to the film just before the festival
The film's producer Ingo Fließ of if… Productions said Level K considered it a "stamp of approval" for the film to premiere in Munich.
Jan-Ole Gerster's Lara is one of the titles creating a stir on the ground. It is the director's second film following his multi-award-winning debut Oh Boy (released in the US as A Coffee In Berlin) which premiered in Munich seven years ago. The star of that film, Tom Schilling, again appears in Lara, with renowned German actress Corinne Harfouth. Harfouth plays a woman contemplating her life on the day of her 60th birthday. Beta Cinema is handling international rights.
Tom Sommerlatte, another rising star of German cinema, is also in town with his second feature, My Darling, Sister, while Sophie Kluge, the daughter of New German Cinema icon Alexander Kluge, is presenting her comedy Golden Twenties, which will be released by 20th Century Fox Germany in German cinemas on August 29.
Festival attendees are also talking about Sabrina Sarabi's debut film Prelude, a psychological drama starring Louis Hofmann and Liv-Lisa Fries. X Verleih has German rights and is releasing the film on August 29.
Another notable debut is Stay Still, by Italian-born Elisa Mishto, who studied at Goldsmiths University in London and is now based in Berlin. Mishto has attracted a stellar cast in Martin Wuttke, Katharina Schüttler, Natalia Belitski and Luisa Céline Gaffron to the film which she has described as ¨a tragicomedy with an Italian vibe¨. It is also participating in the new CineCoPro competition.
Stay Still is a Germany-Italy co-prdocuton between CALA Filmproduktion and PMI and is being sold by Italy's Intramovies.
Also in the New German Cinema line-up is What Might Have Been, the diretctorial debut of producer Florian Koerner von Gustorf. It is an adapation of Gregor Sander's novel of the same name and stars Christiane Paul and Ronald Zehrfeld. The Match Factory is handling international sales.
Munich-based production outift Trimafilm which was the company behind last year's Munich break-out All Is Good, is back at the festival with Mariko Minoguchi's debut film Relativity, a co-production with Telepool. Global Screen is handling international sales.
Beyond the New German Cinema strand, world premieres of German films include Neele Leana Vollmar's children's film My Life As Lotta - Bingo Flamingo. It is produced by Dagstar Film and Lieblingsfilm with Wild Bunch's German production arm Senator Film Köln and was the opening film of Munich's Kinderfilmfest.
The festival's Spotlight section includes Thomas Sieben's Killing Stella, the first German feature film produced for Netflix which will be available on the streaming service from July 12.