Terence Davies has been striving to bring Sunset Song to the big screen for 15 years. Ahead of the film's world premiere in Toronto, he tells Screen why the classic novel struck such a powerful chord.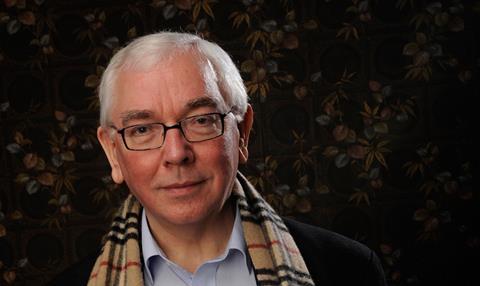 Terence Davies has been enamoured of the story of Sunset Song since 1971. That was the year he watched it as a Sunday-night BBC drama series starring Vivien Heilbron. "I used to live for Sundays," he says. "When it finished, I thought, 'I've got to read the book.'"
The book in question was Scottish author Lewis Grassic Gibbon's 1932 classic about a young woman, Chris Guthrie, growing up in the early 20th century in north-east Scotland as her poverty-stricken farming family faces a series of tragedies. "It was just one of those novels I loved in my teens," Davies says. "In 2000, I thought, 'I'm going to look at that again.' It's such a wonderful story, an intimate epic."
The Liverpool-born film-maker spent two years writing a new adaptation and producer Bob Last of SellOut Pictures tried to get it financed at that time. But, Davies recalls, "It fell as flat as a pancake. Nobody was interested."
Following the director's acclaimed 2008 documentary Of Time And The City, which explored the history of his birthplace, Last and Hurricane Films' producers Sol Papadopoulos and Roy Boulter attempted to mount Sunset Song again. This time, they had more success in raising the finance. Backers on the UK-Luxembourg co-production are Luxembourg Film Fund, BFI Film Fund, Creative Scotland, BBC Scotland and private equity (the film's fourth producer is Nicolas Steil, president and CEO of Luxembourg's Iris Productions). Fortissimo Films is handling international sales.
Spirit guide
Davies hopes his adaptation of Sunset Song is emotionally faithful to the novel. "Reading a novel is not the same as watching 24fps on a screen," he observes. "You try to capture the essence of what you're reading. I tried to stay true to the spirit of the book.
"I had to Anglicise a lot of the language [originally written in Aberdeenshire's Doric dialect]," he continues. "I thought, 'I've got to make that clearer.' I also had to invent scenes where things were described in prose with no dialogue."
The look of the film was also crucial, as Sunset Song is Davies' first feature to make significant use of landscape. "I was worried about the landscape," he admits. "I'm not known for my landscapes." To capture the feel of the seasons passing, the production ended up decamping to New Zealand for the summer scenes. "We had to have sun or the film would have been too dreary," the director notes. The team also filmed some interiors at Filmland Studios in Luxembourg, although many of the key sequences were shot in Scotland.
Production designer Andy Harris brought his own visual inspiration to the project, introducing Davies to the work of 19th-century Danish painter Vilhelm Hammershoi. "It's like Vermeer but with a northern light," Davies says. "I wanted that look. There is a wonderful melancholy." Sunset Song also benefited from cinematographer Michael McDonough (Winter's Bone, Starred Up), who worked on 65mm film.
For the leading role, Davies went against the grain by casting relative newcomer Agyness Deyn, with Peter Mullan as her troubled father. He selected Deyn, a former model who has moved into acting with roles in contemporary films such as Pusher and Electricity, following "the most extraordinary audition". She repays his faith, shining in a period film textured with subtle emotional depths. "She's a wonderful talent and mature beyond her age," he says.
Davies, who is thoroughly Liverpudlian, found personal resonance in the Scottish story of Guthrie, who endures hardship and suffering without becoming resentful. "My mother had a hard life and she was never bitter," he says. "That's what moved me most of all about this story. It's about forgiveness and accepting life as it is, without feeling like you've had a hard deal."
As he prepares to screen this long-gestating passion project in Toronto followed by San Sebastian, Davies professes a deep sense of honour that festivals are keen to show his latest work, while also quipping, "There's part of me thinking, 'Oh lord, what if [audiences] don't like it?' The Neon Bible [released in 1995] was a huge failure and that teaches you a lesson. It pricks your vanity."
For a film-maker whose output has been sporadic — Sunset Song is only his fifth narrative feature since 1988's classic Distant Voices, Still Lives — Davies has also been enjoying a career resurgence in recent times. He is already in post-production on A Quiet Passion, his biopic of US poet Emily Dickinson starring Jennifer Ehle and Cynthia Nixon, and after that intends to shoot his next US-set film, Mother Of Sorrows, adapted from a short-story collection by Richard McCann about two boys' journey into adulthood.
With typically modest humour, the 69-year-old film-maker concludes: "Gosh, it's nice to be busy. I didn't work for 10 years. I thought I was kaput."