The 43rd Toronto International Film Festival runs from September 6-16, and Screen is previewing all the titles in the main sections. Amongst the Special Presentations this year are Joel Edgerton's Boy Erased, Sam Taylor-Johnson's A Million Little Pieces and Xavier Dolan's The Death And Life Of John F. Donovan.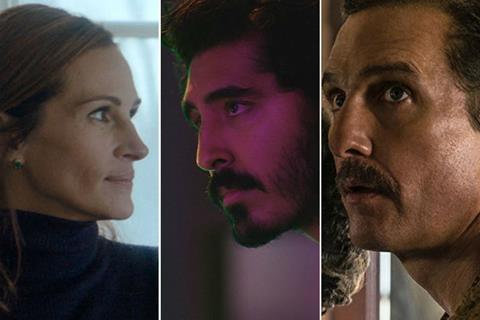 Special Presentations
World premieres
American Woman (US) - dir. Jake Scott
Sienna Miller stars for Scott Free, Black Bicycle Entertainment and Romulus Entertainment as a woman left to care for her infant grandson when her teenage daughter goes missing. The drama (previously The Burning Woman) spans 13 years and is directed by the son of veteran filmmaker Ridley Scott. Jake Scott is an acclaimed music video director in his own right, whose feature credits include Welcome To The Rileys. Christina Hendricks and Aaron Paul also star.
Contact: Bloom
Anthropocene (Can) - dirs. Jennifer Baichwal, Nicholas de Pencier, Edward Burtynsky
Baichwal, de Pencier and Burtynsky follow up Manufactured Landscapes and Watermark with a meditation on psychedelic potash mines, mammoth industrial machines and other examples of humanity's re-engineering of the planet. The title is from the phrase denoting the current epoch in which humanity has impacted fundamental environment change. Mongrel Media holds Canadian distribution rights.
Contact: Anick Poirier, Seville International
Baby (China) - dir. Liu Jie
Produced by Taiwanese auteur Hou Hsiao Hsien, Liu's new film deals with the sensitive topic of abandoned children in China. In her first non-mainstream role, popular actress Yang Mi (Tiny Times series) stars as a nurse who sets out to rescue a baby abandoned by her parents because of her birth defects. Lee Hong Chi (Long Day's Journey Into Night) and rising actor Guo Jingfei co-star. Liu is an acclaimed filmmaker with more than 30 international and local awards for his films such as De Lan, Judge and Courthouse On Horseback.
Contact: Beijing Culture
Ben Is Back (US) - dir. Peter Hedges
Hedges, the Oscar-nominated writer of What's Eating Gilbert Grape and About A Boy, directs his son Lucas in this family drama. The latter stars as a young man who returns home unexpectedly on Christmas eve, while Julia Roberts plays his mother, who tries everything she can to keep him sober. Foreign rights for the Black Bear, Color Force and 30WEST production are handled by Sierra/Affinity. LD Entertainment, Lionsgate and Roadside Attractions have teamed up to distribute in the US.
Contact: Sierra/Affinity
Boy Erased (US) - dir. Joel Edgerton
Lucas Hedges, Nicole Kidman and Russell Crowe star in the second directorial feature from Australian actor Edgerton following The Gift. Boy Erased, for which Edgerton also wrote the script, is a coming-of-age story about a teenager in a small US town who is outed to his parents and subsequently forced to undertake gay conversion therapy or be shunned by his family forever. Anonymous Content produced the film; Focus Features has worldwide rights and will release in the US, with Universal Pictures International distributing internationally.
Contact: Focus Features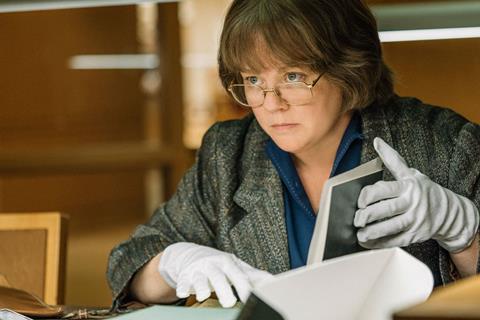 Can You Ever Forgive Me? (US) - dir. Marielle Heller
Writer/director Heller follows up her 2015 comedy The Diary Of A Teenage Girl, which won multiple festival plaudits including the Generation 14plus international jury's Grand Prix at Berlin, with this adaptation of the memoir by celebrity biographer Lee Israel. Melissa McCarthy takes the role of Israel, who turns to deception after being unable to find a publisher. The screenplay is co-written by Jeff Whitty (Shortbus) and Nicole Holofcener. The latter's latest film, The Land Of Steady Habits, is also playing in Toronto.
Contact: Fox Searchlight
The Death And Life Of John F. Donovan (Can) - dir. Xavier Dolan
Never a dull moment with the French-Canadian enfant terrible, who cut Jessica Chastain from the film earlier this year, heaping praise on her but insisting her character was surplus to requirements. After a long gestation period, audiences will finally get to see Dolan's drama about a young actor who reminisces about his correspondence with a recently deceased US TV star. Those who survived the cut include Natalie Portman, Kit Harington, Ben Schnetzer, Sarah Gadon, Thandie Newton, Michael Gambon and Kathy Bates. The film is produced by Lyla Films and Sons Of Manuel.
Contact: Anick Poirier, Seville International
A Faithful Man (Fr) - dir. Louis Garrel
Garrel has attended TIFF as an actor, including appearances in his father Philippe Garrel's films. Now he is attending the festival as a director with his second feature A Faithful Man (L'homme Fidele). He also co-stars in the comedy/romance with Laetitia Casta and Lily-Rose Depp. The story follows Abel, his former partner Marianne, who left him for his best friend Paul but returns following Paul's death, and Paul's sister who is secretly in love with Abel. Garrel wrote the screenplay with Oscar winner Jean-Claude Carriere. Garrel's previous directorial feature Two Friends played in Critics' Week at Cannes in 2015.
Contact: Wild Bunch
The Fall Of The American Empire (Can) - dir. Denys Arcand
The Québécois veteran's thematic successor to The Decline Of The American Empire and The Barbarian Invasions centres on a young man whose life is changed when he finds two bags of cash after an armed robbery. Arcand's film is produced by Cinémaginaire and has opened theatrically in Québec through Séville. This will be its festival premiere, and the first public screening of the film with English subtitles. Sony Pictures Classics will distribute in the US, eOne in English-speaking Canada and Sony in Latin America, Australia and New Zealand.
Contact: Anick Poirier, Seville International
The Front Runner (US) - dir. Jason Reitman
Canada-born Reitman, last in Toronto with 2014's Men, Women & Children, returns with this biographical drama detailing senator Gary Hart's doomed 1988 campaign for the Democratic presidential nomination, spectacularly derailed by an extramarital affair. The screenplay is by Reitman, Jay Carson (supervising producer on TV's House Of Cards) and Matt Bai — and is based on Bai's book All The Truth Is Out. Reitman and Helen Estabrook have produced for Right Of Way Films with BRON Studios' Aaron L Gilbert. Columbia Pictures is distributing in the US.
Contact: Bloom
Giant Little Ones (Can) - dir. Keith Behrman
It has taken Canada-born Behrman more than 15 years to follow up his debut feature Flower & Garnet, which won the Canadian Screen Award for best first feature after premiering in Toronto in 2002. His latest stars Kyle Mac­Lachlan and Maria Bello as divorced parents whose teenage son (Josh Wiggins) faces personal upheaval after an unexpected incident at a party. Behrman wrote the script, while Allison Black, whose previous project was Directors' Fortnight title Mean Dreams in 2016, is the producer.
Contact: Mongrel International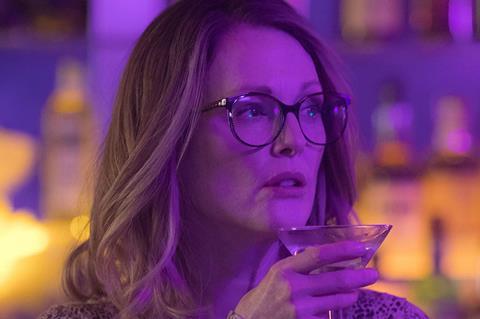 Gloria Bell (US-Chile) - dir. Sebastian Lelio
The Chilean auteur returns to Toronto after Disobedience and best foreign-language film Oscar winner A Fantastic Woman played last year. And so fond was Lelio of his 2013 Spanish-language drama Gloria, about a free-spirited divorcée in search of love, that he has remade it in English, starring Julianne Moore. The producers include Pablo Larrain, Lelio's countryman who himself had two films at TIFF in 2016: Jackie and Neruda.
Contact: FilmNation Entertainment
The Grizzlies (Can) - dir. Miranda de Pencier
Based on a true story, de Pencier's drama is a Canadian provincial co-production between Northwood Entertainment (Ontario) and Puhitaq (Nunavut). It follows an Inuit youth from a small community who grows in confidence through the sport of lacrosse. De Pencier set up acting labs across the Arctic to train the Inuit cast, settling on 60 children from a pool of 600, and raised funds through various workshops. Emerald MacDonald stars alongside Ben Schnetzer, Paul Nutarariaq, Ricky Marty-Pahtaykan, Booboo Stewart and Tantoo Cardinal.
Contact: Northwood Films
Hold The Dark (US) - dir. Jeremy Saulnier
The widely admired Saulnier has carved a name for himself as a purveyor of unsettling stories and in Hold The Dark he explores how a man sent to find a missing child in Alaska becomes embroiled in a mass-murder investigation. Alexander Skarsgard, Jeffrey Wright and Riley Keough star. Macon Blair (who appeared in Saulnier's Green Room and Blue Ruin) adapts the story from the novel by William Giraldi.
Contact: Netflix
Hotel Mumbai (Aus) - dir. Anthony Maras
For his feature debut, award-winning shorts filmmaker Maras (The Palace, 2011) tells the true story of the 2008 terror attacks in Mumbai, India. Maras has co-written the screenplay with John Collee (Happy Feet, The Patriarch), and Armie Hammer heads a cast that includes Jason Isaacs, Dev Patel and Nazanin Boniadi. The project is supported by Screen Australia and Screen West, and co-producers include US outfit Thunder Road, which also has Bradley Cooper's A Star Is Born playing in Toronto, and Hamilton Entertainment. Icon will distribute Hotel Mumbai in Australia.
Contact: Arclight Films
The Hummingbird Project (Can-Bel) - dir. Kim Nguyen
Writer/director Nguyen, whose 2016 feature Two Lovers And A Bear also played at Toronto, returns with this drama starring Jesse Eisenberg and Alexander Skarsgard as a pair of traders attempting to make their fortune in a fibre-optic cable deal. Nguyen's 2012 drama War Witch was nominated for the best foreign-language film Oscar in 2013.
Contact: Hanway Films
If Beale Street Could Talk (US) - dir. Barry Jenkins
Moonlight's triumphant 2017 Oscars run began at Telluride and Toronto in 2016. Now Jenkins arrives with his own adaptation of the 1974 James Baldwin novel — a love story set in Harlem in the early 1970s. KiKi Layne stars as the pregnant Tish, who must act to free her fiancé Fonny (Stephan James) after he has been falsely imprisoned on a charge of rape. Producers are Plan B's Dede Gardner and Jeremy Klein, Pastel's Sara Murphy and Jenkins, and Annapurna's Megan Ellison. Annapurna has financed the film, which opens in the US on November 30.
Contact: Annapurna Pictures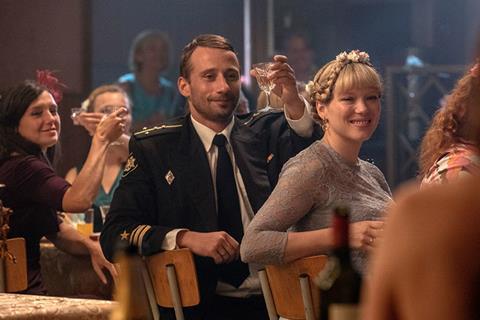 Kursk (Bel-Lux) - dir. Thomas Vinterberg
Vinterberg's English-language submarine story is based on Robert Moore's book A Time To Die, the true story of the 2000 disaster in which 118 sailors died. The all-star cast includes Matthias Schoenaerts, Colin Firth, Léa Seydoux, Max von Sydow and the late Michael Nyqvist in one of his final roles. Vinterberg is a Toronto regular who was last at the festival with 2016's The Commune. STX will release Kursk in the US.
Contact: EuropaCorp
Maya (Fr) - dir. Mia Hansen-Love
Following the sprawling tableau of Eden — which premiered at TIFF in 2014 — and the more intimate Isabelle Huppert-starrer Things To Come (2016), French writer/director Hansen-Love takes a new international direction with this India-set drama. Roman Kolinka, who appeared in both those films, stars as a war reporter newly released from captivity, who takes time off in Goa where he meets Maya (newcomer Aarshi Banerjee), the daughter of a hotelier friend. Also starring are Judith Chemla, Johanna Ter Steege and Alex Descas.
Contact: Orange Studio
Mid90s (US) - dir. Jonah Hill
Hill, who received 'story by' credits on four features including the Jump Street franchise, makes his feature writing and directing debut with this comedy-drama about a teenage boy who hooks up with an eclectic group of neighbourhood skaters. Producer Scott Rudin and distributor A24 add to the credentials, and the cast includes Lucas Hedges — also at TIFF with Ben Is Back and Boy Erased.
Contact: A24
A Million Little Pieces (US) - dir. Sam Taylor-Johnson
Based on James Frey's memoir, which blew up when the author confessed to making up parts of the book, A Million Little Pieces centres on a writer and alcoholic crack addict who enters painful detox at a treatment centre in Minnesota. Taylor-Johnson directs her husband Aaron Taylor-Johnson in the lead, alongside Billy Bob Thornton, Charlie Hunnam and Odessa Young. Brad Weston's Makeready Films financed the project and The Picture Company produced.
Contact: Sierra/Affinity
Mothers' Instinct (Bel-Fr) - dir. Olivier Masset-Depasse
This psychological thriller is adapted from a bestselling novel by Barbara Abel, telling the story of two female best friends whose lives are disrupted by a tragic event. This marks the director's third feature, after 2006 debut Cages and the Cannes 2010 Directors' Fortnight selection Illegal; it is his first time in TIFF. The cast is led by Veerle Baetens (The Broken Circle Breakdown), Anne Coesens (Jailbirds) and Mehdi Nebbou (English Vinglish). Belgium's Versus produces with France's Haut et Court.
Contact: Indie Sales info@indiesales.eu
Mouthpiece (Can) - dir. Patricia Rozema
Canadian director Rozema returns with this adaptation of Amy Nostbakken and Norah Sadava's award-winning two-handed play about a writer who, following her mother's death, reconciles her feminism with her mother's conformist choices. Christina Piovesan and Jennifer Shin from Toronto-based First Generation Films produce. Rozema's previous feature Into The Forest, starring Ellen Page, premiered at Toronto in 2015 as a special presentation, and she also directed the 1999 Jane Austen adaptation Mansfield Park.
Contact: First Generation Films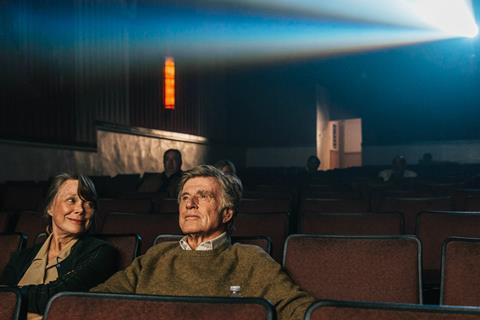 The Old Man & The Gun (US) - dir. David Lowery
For his sixth feature, A Ghost Story director Lowery adapts an article by The New Yorker journalist David Grann about criminal Forrest Tucker, who escaped from San Quentin jail at the age of 70. Robert Redford takes the lead role, and is joined by Elisabeth Moss, Sissy Spacek, Danny Glover and Lowery's regular collaborator Casey Affleck. Production companies are Endgame Entertainment, Identity Films, Sailor Bear, Wildwood Enterprises and Condé Nast.
Contact: Rocket Science
Papi Chulo (Ire) - dir. John Butler
Irish writer/director Butler's third film — and the third to debut at Toronto after The Bachelor Weekend (2013) and Handsome Devil (2016) — Papi Chulo stars Matt Bomer (Magic Mike franchise) as a lonely TV weatherman who strikes up a friendship with a Latino migrant worker (Alejandro Patino). Rob Walpole and Rebecca O'Flanagan of Treasure Entertainment are producing, and financing has come from the Irish Film Board (now Screen Ireland), Head Gear Films, RTE and Windmill Lane.
Contact: Bankside Films
Red Joan (UK) - dir. Trevor Nunn
Celebrated stage and screen director Nunn's first fiction feature since 1996's Twelfth Night, Red Joan stars Judi Dench as the real-life Joan Stanley, who was exposed as the KGB's longest-serving British spy. Sophie Cookson (Kingsman franchise) plays Joan as a young woman. Producer is Trademark Films' David Parfitt (Shakespeare In Love, Loving Vincent). Lionsgate will release in the UK next April.
Contact: Embankment Films
Skin (US) - dir. Guy Nattiv
Israeli director Nattiv comes to TIFF with his first US feature film, after three earlier festival hits: Strangers, The Flood and Magic Men. Skin is inspired by the true story of Bryon Widner, a Neo-Nazi who redeems himself after falling in love with a single mother and befriends a black activist who helps him transform his life and supports him as he undergoes painful surgery to remove hateful facial tattoos. Jamie Bell plays the lead, opposite Danielle Macdonald, the breakout star of Patti Cake$.
Contact: ICM partners
Teen Spirit (US-UK) - dir. Max Minghella
Actor Minghella, son of the late Anthony, makes his directorial debut with a story he also wrote, about a smalltown English teenager who enters a music competition with dreams of becoming a pop star. Elle Fanning takes the lead role and the cast also includes Zlatko Buric (Pusher), Agnieszka Grochowska (Child 44) and Ruairi O'Connor (Handsome Devil). Fred Berger (La La Land) has produced alongside Brian Kavanaugh-Jones (Midnight Special) for Automatik. Jamie Bell, who developed the screenplay with Minghella, serves as executive producer.
International contact: Mister Smith Entertainment US contact: CAA
Tell It To The Bees (UK) - dir. Annabel Jankel
Two-and-a-half decades after the career-wrinkling Super Mario Bros (which she co-directed with then-partner Rocky Morton), Jankel returns to the big screen with Tell It To The Bees, an adaptation of the Fiona Shaw novel. Anna Paquin stars as a Scottish smalltown doctor who embarks on a romance with the mother (Holliday Grainger) of one of her young patients. The BFI-backed film is produced by Jankel, Daisy Allsop, Nik Bower, Nick Hill and Laure Vaysse.
Contact: Film Constellation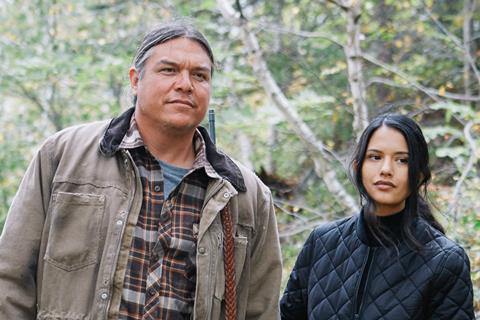 Through Black Spruce (Can) - dir. Don McKellar
This controversial drama deals with the sensitive topic of the history of abuse endured by Canada's indigenous Cree people, told through the prism of a young Cree woman's disappearance. The project has hit the headlines because it is adapted from a novel by Joseph Boyden, who has faced accusations of cultural appropriation, and the fact it was directed by a non-Indigenous filmmaker. McKellar previously directed The Grand Seduction, which played at Toronto in 2013.
Contact: Sanjeev Singh, Distant Horizon
Viper Club (US) - dir. Maryam Keshavarz
Viper Club (formerly titled Vulture Club) boasts a cast of Susan Sarandon, Edie Falco and Matt Bomer. Sarandon stars as a nurse who takes drastic measures to save her son, a war correspondent who has been captured by terrorists. YouTube has backed the film, which it will release theatrically before offering online on YouTube Premium. Iranian-American filmmaker Keshavarz previously directed 2011 Sundance audience award winner Circumstance. Anna Gerb, Neal Dodson and JC Chandor produce for CounterNarrative (Margin Call, A Most Violent Year).
Contact: YouTube
Vision (Jap-Fr) - dir. Naomi Kawase
Following its Japanese theatrical release in June, arthouse stalwart Kawase's latest film will make its international premiere in Toronto. It is also set to compete for the Golden Shell in San Sebastian in September before opening in France this November. The co-production between Kawase's Kumie Inc and Marianne Slot's Slot Machine features Juliette Binoche as a French woman in search of a rare medicinal plant deep in the mountains of Japan's Nara Province. She is accompanied by a local forest ranger (played by Masatoshi Nagase from Radiance), who also helps the woman retrace her past.
Contact: Elle Driver
Vita & Virginia (UK-Ire) - dir. Chanya Button
After her 2015 road-movie debut Burn Burn Burn, UK writer/director Button's second feature is an adaptation of Eileen Atkins' stage play about the love affair between author Vita Sackville-West and literary icon Virginia Woolf. Gemma Arterton plays Sackville-West and Elizabeth Debicki is Woolf in the film, which is produced by Evangelo Kioussis for London's Mirror Productions and Katie Holly for Ireland's Blinder Films.
Contact: Protagonist Pictures
The Wedding Guest (UK) - dir. Michael Winterbottom
Winterbottom returns to fiction features after documentaries The Emperor's New Clothes (2015) featuring Russell Brand, and Wolf Alice tour diary On The Road (2016), with this story of a Muslim man's journey across Pakistan and India. Dev Patel — who also has Hotel Mumbai in Special Presentations — stars and serves as producer along with Winterbottom, Melissa Parmenter, Riverstone Pictures' Nik Bower and Deepak Nayar. Sony Pictures will distribute The Wedding Guest worldwide.
Contact: Sony Pictures
The Weekend (US) - dir. Stella Meghie
Director Meghie, whose comedy Jean Of The Joneses played at Toronto in 2016, returns with this story of a complicated romantic circle. Sasheer Zamata stars as an acerbic comedian who becomes entangled with her ex, his new girlfriend and another guest during a weekend getaway. Producers on the project include Dear White People's Mel Jones.
Contact: Homegrown Pictures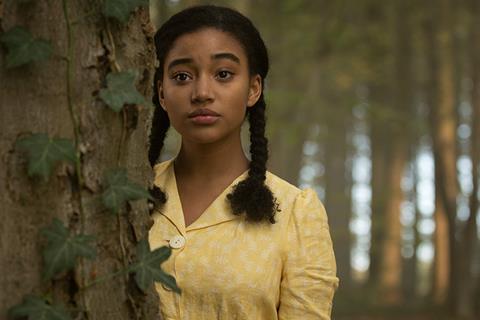 Where Hands Touch (UK) - dir. Amma Asante
Two years after she debuted A United Kingdom in Toronto, UK writer/director Asante returns. Following in the same thematic vein as her previous films, Where Hands Touch explores issues of race and identity through the romance between a mixed-race teen (Amandla Stenberg) and a young SS officer (George MacKay) in Nazi Germany. Asante's 2004 debut A Way Of Life and 2013 follow-up Belle also made their debuts at Toronto.
Contact: Protagonist Pictures
White Boy Rick (US) - dir. Yann Demange
Paris-born writer/director Demange's debut '71, which premiered at Berlin in 2014, won a host of accolades including two Bafta nominations and a Bifa award for best director, and added heat to the career of star Jack O'Connell. Demange follows it up with this real-life story of teenager Richard Wershe Jr, who became an undercover informant for the FBI in the 1980s. The cast includes Matthew McConaughey, Jennifer Jason Leigh and Eddie Marsan.
Contact: Sony Pictures
Wild Rose (UK) - dir. Tom Harper
Beast star Jessie Buckley shows off her singing voice in the titular role, playing a Glaswegian mother of two looking to rebuild her life after jail, juggling her electronic-tag curfew with a cleaning job and dreams of making it as a country singer. Julie Walters and Sophie Okonedo also star in this third feature from Harper, which was originally titled Country Music. World rights were acquired by eOne.
Contact: Sierra/Affinity
Selected other titles
22 July (Nor-Ice) dir. Paul Greengrass
After Erik Poppe's U-July 22 premiered in Berlin, Greengrass writes and directs the second — and much bigger-budgeted at $20m — feature film devoted to the horrific July 22, 2011 terrorist attacks in Norway by far-right militant Anders Behring Breivik. This Netflix project is based on the book One Of Us by Asne Seierstad, and stars Anders Danielsen Lie (Oslo, August 31st) as Breivik. Scott Rudin, Gregory Goodman, Eli Bush and Greengrass produce. The film marks Greengrass's first time in Competition at Venice.
Contact: Netflix
Driven (UK-US) - dir. Nick Hamm
Two years after his low-budget political drama The Journey premiered out of competition in Venice, Hamm is back with this 1980s California-set story, similarly inspired by true events. Another collaboration with screenwriter Colin Bateman, this follows the friendship between John DeLorean (Lee Pace) and FBI informant Jim Hoffman (Jason Sudeikis) as DeLorean's motor company starts to find success. Piers Tempest of the UK's Tempo Productions, Luillo Ruiz of Puerto Rico's The Pimienta Film Company and Brad Feinstein of US outfit Romulus Entertainment produce.
International contact: Embankment Films US contact: Endeavor Content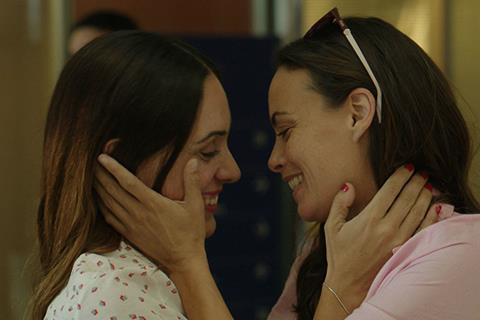 La Quietud (Arg-Fr) - dir. Pablo Trapero
Trapero's drama starring Bérénice Bejo and Martina Gusman as estranged sisters who reunite had been tipped to premiere in Cannes and yet the Lido seems a logical fit, given the Argentinian filmmaker won the best director prize there in 2015 with The Clan. Sony Pictures International Productions co-produces with Trapero and Gusman's Matanza Cine and Telefe, and will distribute in the US, Argentina, Brazil, Chile and Uruguay. Sony also holds Latin American TV rights.
Contact: Eva Diederix, Wild Bunch
Never Look Away (Ger) dir. Florian Henckel von Donnersmarck
German writer/director von Donnersmarck's 2006 debut The Lives Of Otherswon multiple awards, including the best foreign-language film Oscar in 2007. Never Look Away (Werk Ohne Autor), his third film following 2010's English-language actioner The Tourist, returns him to his German roots in its tale of an artist (Tom Schilling) tormented by memories of his East German childhood under the Nazis and GDR regime.
Contact: Beta Cinema
Non-Fiction (Fr) dir. Olivier Assayas
French writer/director Assayas has long been a Cannes fixture, although 2012's Something In The Air played in Competition in Venice, winning the Golden Osella for screenplay. Always an astute commentator on changing media landscapes, Assayas returns with Non-Fiction (Doubles Vies), which speculates on the crisis of the written word in a comedy about French literary life. Juliette Binoche plays the wife of a publisher (Guillaume Canet) facing a crisis as the internet threatens the printed novel, with Vincent Macaigne as a writer feeling the pinch.
Contact: Playtime
ROMA (Mex) dir. Alfonso Cuaron
Cannes' loss is Alberto Barbera's gain. Months after Thierry Frémaux failed to persuade Netflix to put aside its objections to France's media chronology laws and bring ROMA to the Croisette, Cuaron's first Mexico-set film since his 2001 Venice selection Y Tu Mamá También will debut on the Lido. The director last attended Venice with Gravity and subsequently won the directing Oscar — but the Golden Lion still eludes him. Could this black-and-white saga of a middle-class family in Mexico City in the early 1970s be the one? Participant Media produced and financed.
Contact: Netflix
The Sisters Brothers (Fr-Bel-Rom-Sp) dir. Jacques Audiard
Audiard follows his 2016 Cannes Palme d'Or winner Dheepan with his first English-language film, adapted with co-writer Thomas Bidegain from Patrick deWitt's eccentric, award-winning neo-western novel of 2011. It stars John C Reilly and Joaquin Phoenix as brothers who head out across Gold Rush-era America on a mission to kill one Hermann Kermit Warm (Riz Ahmed). Shot in Spain by Benoit Debie, it also stars Jake Gyllenhaal and Rutger Hauer. It is produced by Why Not Productions with backing from Annapurna Pictures.
Contact: Samantha Deshon, IMR International
Sunset (Hun-Fr) dir. Laszlo Nemes
After his 2015 debut Son Of Saul was a Jury Grand Prize winner in Cannes before claiming the Oscar for best foreign-language film, anticipation is high for Nemes' follow-up. Set in pre-First World War Budapest, Sunset (Napszallta) stars Juli Jakab as an orphan carving out a life for herself in the city. The film was majority funded by the Hungarian National Film Fund.
Contact: Playtime
Profiles by Nikki Baughan, Ben Dalton, Charles Gant, Tom Grater, Elaine Guerini, Jeremy Kay, Lee Marshall, Wendy Mitchell, Jonathan Romney, Louise Tutt, Silvia Wong and Orlando Parfitt.
More Toronto previews: