TIFF's artistic director Cameron Bailey tells Screen what he believes the festival offers audiences, industry and filmmakers in the face of disruption from the streaming giants, a vibrant Venice and pending changes among the event's top staff.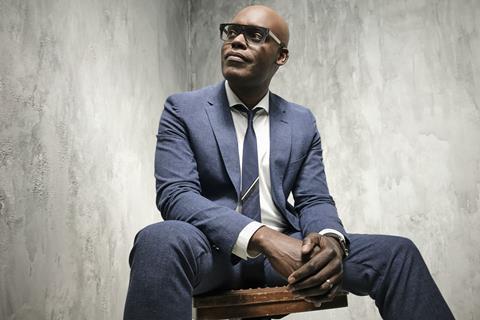 Ah, Netflix. The unresolved spat with Cannes demonstrates how the streaming service continues to rattle the traditional film business, yet over at Toronto International Film Festival (TIFF), artistic director Cameron Bailey prefers a "come one, come all" approach.
"The landscape has shifted as a result of changes in production and distribution and how audiences are seeing content," says Bailey. "Whether [films are] going into traditional distribution afterwards or going on to a streaming service, it doesn't matter so long as people are aware of the movie, and that's one of the most important things a festival can do… We value the theatrical experience and we want people to see movies in movie theatres, but I don't think it has to be exclusively one or the other."
Renowned for his famously unflappable demeanour, Cameron takes the 11th-hour mayhem of festival preparations in his stride: "We like crazy."
Bailey is buzzing about the selections, brushing aside any suggestions a strong Venice presented stiff competition for world premieres. "It's not something I noticed," he says. "We got the highly anticipated David Mackenzie film [opening night gala Outlaw King] — that's a Netflix film. We have world premieres from Steve McQueen [Widows], Barry Jenkins [If Beale Street Could Talk], Claire Denis [High Life], Sebastian Lelio [Gloria Bell] and many more. We've done very well.
"We will be showing films that will be coming from earlier in the year as well," he continues. Non-premieres include Alfonso Cuaron's ROMA, as well as Nadine Labaki's Cannes hits Capernaum, 3 Faces from Jafar Panahi and Bradley Cooper's feature directorial debut A Star Is Born with Lady Gaga.
TIFF's premieres policy has not changed. All films playing in the first four days of the festival must either be world premieres or North American premieres in order to screen at Roy Thomson Hall, Visa Screening Room at the Elgin Theatre, and the Princess of Wales Theatre.
TIFF world premieres include Amazon Studios' Beautiful Boy with Timothée Chalamet and Steve Carell, directed by Felix van Groeningen; Sam Taylor-Johnson's literary adaptation A Million Little Pieces; Dan Fogelman's Life Itself; Universal's race drama Green Book from Peter Farrelly; Xavier Dolan's The Death And Life Of John F. Donovan; and Michael Moore's Fahrenheit 11/9, which investigates life in the US under Donald Trump and will open TIFF Docs.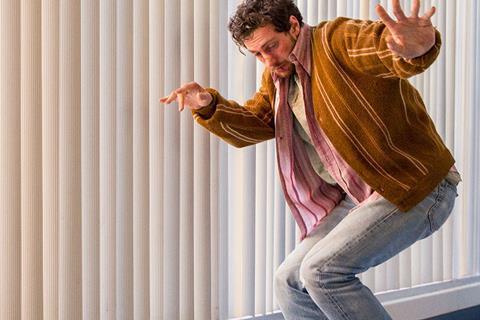 "There's no voice we could use more right now than Michael Moore's," says Bailey. "Everything he has been doing for years really comes into focus in this film."
Fierce competition
There will be a healthy array of titles with rights available to US and international distributors, including Keith Behrman's buzzy coming-of-age Canadian drama Giant Little Ones, screening as a Special Presentation. The competitive Platform section offers rich pickings including opener Donnybrook, the bare-knuckle fight drama starring Jamie Bell; Alex Ross Perry's Her Smell starring Elisabeth Moss as a has-been punk rock star; Karyn Kusama's Destroyer starring Nicole Kidman as a detective (Annapurna snapped up US rights at Cannes); and UK director Carol Morley's Out Of Blue, featuring Patricia Clarkson and Mamie Gummer.
Festival Street returns: several blocks of King Street West will be pedestrian-only over the opening weekend to host popular food trucks and a women's rally on September 8.
In the wake of the deadly Danforth Avenue shootings in Toronto's Greektown district in July, Bailey says the safety of festival-goers is a priority.
"People are ready to celebrate the city and do it safely, and remind ourselves and the world that we're not going to change or be cowed by what happened," he says. "We are looking to make sure everybody who attends knows Toronto is as exciting and vibrant a city as it always has been, and we have not and will not change our attitude in terms of putting on this festival."
Bailey's own role at TIFF expands this autumn when he adds co-head to his resumé. He will share leadership duties with recently-named incoming executive director and co-head Joana Vicente, replacing Michele Maheux who leaves next summer.
Piers Handling, the TIFF director and CEO who hired Bailey 28 years ago, steps down after the festival. "Many of the things we've done in terms of big new moves have been his ideas," says Bailey.
He sidesteps a question about whether he was approached for a possible move to Berlin. "I'm really happy to be here," he smiles. "I have a whole new job myself that I'm taking on after this year's festival, so if I can get through September I'm going to look forward to that."