Ahead of MIPTV, Screen reports on the familiar names entering the market.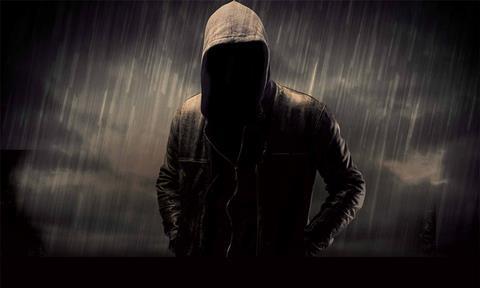 The launch of a wave of virtual and augmented reality headsets - from the top-of-the-range HTC Vive to the smartphone-friendly Samsung Gear VR — over the past 12 months has been heralded as a game-changer for the fledgling alternative reality market.
The many forecasts accompanying the arrival of this hardware predict the combined value of the AR/VR markets will top at least $100bn and head as high as $150bn by 2020, with augmented reality eventually taking the lion's share.
Cost remains a brake on the mass take-up of headsets - the HTC Vive retails at $799 and the Oculus Rift is $499 — but the range of hardware is expanding all the time and prices are expected to come down.
Against this backdrop, a fledgling ecosystem of AR/VR content producers, distributors and most recently content sales agents is readying for the consumer floodgates to open. Many of these will be at MIPTV (April 3-6), which is also hosting its first conference on the sector.
"There's a saying that analysts always over-estimate the short-term and under-estimate the long-term and I think we're seeing that with VR," says Dominic Collins, EMEA general manager of content production and distribution platform Jaunt about the prospects for take-up of VR.
"The rate of release of some of the bigger headsets was slower than expected which created a lag and to some extent the hype was over-hyped. On another level, the Samsung Gear VR sold five million devices in its first year on release. By comparison, one million the i-Phones were sold in its first year on release.
"A year-in, I don't think we're necessarily off track. There is a huge consumer interest. One thing for sure is that what will drive sales, adoption and frequency of use is content, not technology," he adds.
CONTENT IS KING
With this in mind, having initially invested in the technology required to distribute VR content, Jaunt Palo Alto-based company has recently opened studios in LA and is now putting time and money into content.
It announced at Sundance that it is developing a slate of VR content with Hollywood talent. It will include a serialised revival of 1992 cult classic The Lawnmower Man and action thrillerLuna, to be written by Adam Cooper and Bill Collage, whose joint credits include Assassin's Creed and Exodus: Gods And Kings. It will be directed by Robert Schwentke.
It was also a partner on film-maker Doug Liman Invisible [pictured].
Julina Tatlock, CEO and co-founder of digital entertainment company 30 Ninjas with filmmaker Liman, will also be at MIPTV to talk about the making of the six-part VR series, a supernatural, action-packed show about a New York dynasty with the power of invisibility.
Directed by Liman from a screenplay by Oscar-nominated Dallas Buyers Club screenwriter writer Melisa Wallack, Invisible was ground-breaking in terms of its high-end production values and the level of talent involved. It took a year to shoot and was an experience Liman has described as a "learning process".
Made in collaboration with Condé Nast Entertainment (CNE), Invisible premiered on the Samsung VR platform in October 2016 before being made more widely available via the Jaunt app.
Other VR content producers due to speak at MIPTV include Antoine Cayrol, co-founder of the innovative Paris-based digital production company Okio-Studio which produced the seminal 360 video fiction I, Philip about a human android, by fellow company co-founder Pierre Zandrowicz.
Like Jaunt's Collins, Cayrol believes VR will become part of the mainstream but that it will take time.
"People still aren't that equipped to watch VR content privately so it remains location-based for now at festivals, VR showcases and new VR hubs like the one just opened by MK2," says the producer, referring to the VR space opened by French film company MK2 at its Bibliothèque multiplex in Paris last December.
"We're too far down the road for VR to not eventually take off - when you look at the number of headsets being sold and the investment being poured into the sector – even if it's slow," he adds.
Following on from I, Philip, the company is developing another four fiction projects including a new live action project by Zandrowicz entitled Miroir and Cosmic Journey, an innovative work mixing VR with video game technology by Jan Kounen.
Its latest VR production Alteration by Jérôme Blanquet will premiere in the Tribeca Film Festival's Immersive programme in April.
Aside from these fiction works, the production house is also heavily involved in advertising and branded content.
INDEPENDENT SECTOR
Up until now, most of the VR content on offer has been funded and channelled via the makers of the headsets or content platforms focusing on the format.
But now an independent production scene is also taking root. It is a development that has encouraged Paris-based Wide Management - which has traditionally focused on arthouse feature film fare - to launch a dedicated VR slate focused on independently produced alternative reality content.
"Our idea is to focus on the independent producers who are getting into VR to help them find distribution for their work," says Wide Management's Paul Bouchard, who is overseeing the new strand.
Wide Management launched the line-up at the Berlinale in February with three short VR fiction works: Alexandre Perez's childhood fantasy Sergeant James, Swedish work Oh Deer! - a film which takes the viewpoint of a wounded deer as it awaits its fate at the hands of hunters - and Victor Michelot's Lifeline, an exploration of what it feels like to fall in love.
"Our approach is to first get these titles exposure at festivals as well as in spaces and at events specialising in VR with the aim of then getting them a deal on platforms," says Bouchard.
Sergeant James is the tale of a young boy who fears there is something under his bed after his mother turns the lights off. It toured a number of festivals in France and Europe and has been selected for the Tribeca Film Festival's VR line-up in March. Bouchard hopes this trajectory will result in a platform deal but he emphasises it is early days.
"We're still figuring out the ecosystem and chronology for these works," he says. "It is not something you can rush."
The event at MIPTV will also explore the growing network of platforms designed to facilitate access to VR/AR content, in addition to Jaunt. The Media Mastermind keynote will be given by Rikard Steiber, president of Viveport, the platform created by Taiwanese electronics firm HTC to connect owners of its Vive headsets with content. The hub — which offers some 1,000 items of factual and fiction content — is gearing up to launch a subscription service as well as a new initiative distributing VR content in amusement arcades and shopping malls.
Further VR specialised content hubs set to be at MIPTV include AltspaceVR, a social network platform connecting people via free live events and interactive games.