Major new initiative to support British filmmakers.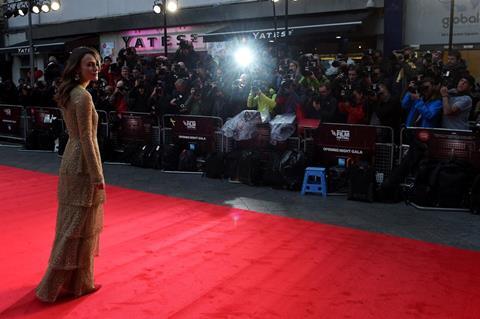 The BFI London Film Festival (LFF) has confirmed the dates for its 60th anniversary edition will take place at venues across the UK capital from October 5-16.
This year's festival will also see the launch of a bursary award to support "exceptional new and emerging UK filmmakers".
The IWC Schaffhausen Filmmakers Bursary Award in association with the BFI is a $73,000 (£50,000) award to benefit an "outstanding" British writer, director, or writer/director whose first or second fiction feature film premieres at the LFF.
The prize will be awarded annually and the first will be annonced at a dinner on Oct 4, the evening before the LFF's Opening Night.
The award is given with no strings and no deliverables. Instead, it is designed to provide the chosen filmmaker with the freedom to develop – both themselves and their projects.
Eligible filmmakers will need to submit a 150 word biography, a filmography, a précis of the projects they are developing and a statement setting out how they would use the bursary award to help their future development in film.
All submissions will be assessed by a Shortlisting Panel that will include BFI London Film Festival director Clare Stewart, director of the BFI Lottery Film Fund Ben Roberts and a further four senior executives representing the UK film industry, from development and production through to distribution and exhibition.
The Shortlisting Panel will put forward three filmmakers for consideration, with the Decision Making Board – which will include BFI CEO Amanda Nevill, IWC Schaffhausen CEO Georges Kern and a key representative of the UK film industry – deciding which filmmaker will benefit.
In a joint statement, Stewart and Roberts said: "This bursary is significant and meaningful for the British industry and amplifies the impact of both the BFI London Film Festival and the BFI Film Fund in supporting and profiling new British talent."