Two strong British programmes are running at top Mexican film festivals this month.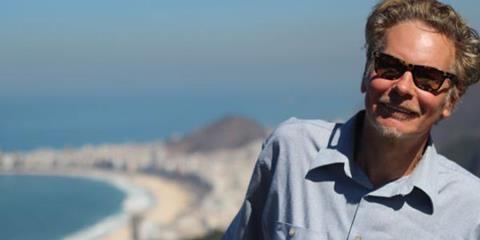 Mexico City documentary festival Docs DF (Oct 15-24) hosts the second leg of the Docunexion programme that British Council is running in partnership with IMCINE, Sheffield Doc/Fest, Docs DF and Ambulante.
This training and mentorship initiative for emerging documentary makers from the UK and Mexico is delivered as part of the 2015 UK-Mexico year of exchange.
Jerry Rothwell, André Singer and Jo Lapping from the UK will give further dedicated development support to participants alongside three Mexican mentors. The programme culminates in a pitching session in front of international decision makers.
Claire Aguilar, programming director at Sheffield Doc/Fest, and Britdoc Foundation's Luke Moody will attend as jury members alongside Julien Temple who will deliver a masterclass to accompany screenings of his films The Great Rock 'n' Roll Swindle, Oil City Confidential and The Ecstasy of Wilko Johnson.
The programme also includes Jeanie Finlay's latest Orion: The Man who Would be King and Shane Meadows' Stone Roses: Made of Stone.
As part of a special UK presence, the Festival Internacional de Cine en Morelia (FICM) (Oct 23-Nov 1) will welcome Tim Roth, Stephen Frears and Peter Greenaway as guests of honour.
Frears will attend the festival to present his latest feature, Lance Armstrong biopic The Program; Greenaway will present Eisenstein in Guanajuato; and Roth's films will include Mexican crime thriller 600 Miles, Michael Franco's Chronic and the actor's own 1999 directorial debut The War Zone.
Other contemporary UK films showing at the festival include Amy, High-Rise, Suffragette, Macbeth and The Lobster.
Two packages of short films will be screened (including the 2015 BAFTA award-nominees) as well as a retrospective devoted to Scottish filmmaker Bill Douglas.
Morelia will also host a selection of five titles from the BFI's recent Sci-fi: Days of Fear and Wonder season.
Will Massa, senior programme manager for film at British Council, said: "The UK-Mexico dual year has already provided a great platform for UK film in Mexico and now we are stepping up a gear for two of the country's most exciting film events.
"From showcasing to documentary mentoring to the national premiere of Peter Greenaway's new Mexican-set feature, this year of exchange is going from strength to strength."
Daniela Michel, artistic director of FICM, said: "We are delighted to collaborate with the British Council this year, to celebrate the year of the UK in Mexico.
"The history of British cinema is an extraordinarily rich one, and with this programme - which includes a retrospective of little-known Scottish director Bill Douglas and a selection of classic science-fiction titles, as well as Mexican premieres of new shorts and features - we hope to demonstrate to Mexican audiences the breadth and talent of UK filmmakers."