Busan International Film Festival (BIFF) Organization Committee has confirmed veteran actress Kang Soo-youn as festival co-director today at a special assembly in Busan City Hall.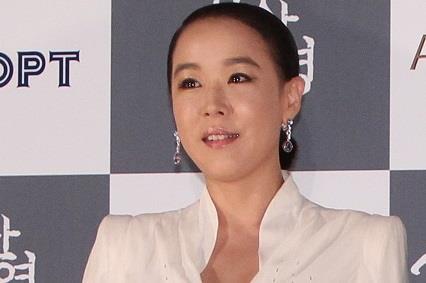 A member of the BIFF executive committee since 1998, Kang is known to be a widely respected member of the Korean film industry.
Having begun her acting career as a child, she won best actress awards at Venice in 1987 and Moscow in 1989 for her performances in Im Kwon-taek's films The Surrogate Woman and Come, Come, Come Upward, respectively.
She has also served on film festival juries in Moscow, Tokyo, Sydney and Montreal.
"It's a difficult position with tremendous responsibility, but I will do my best to work together with the people who have been making a good film festival up to now to make it even better," said Kang on her appointment.
Developments
This is the latest development in BIFF's saga since screening The Truth Shall Not Sink With The Sewol, a documentary critical of the government's handling of the Sewol ferry disaster, against conservative Busan mayor Seo Byeong-soo's wishes last year.
The mayor had originally demanded festival director Lee Yong-kwan step down.
It was Lee's proposal that the fest get a co-director and BIFF said Kang was selected after recommendations from people in the film industry.
Lee's current appointment ends February 2016. Kang's will run until July 2018.
The festival's hope is that Lee's appointment will be renewed and the Lee-Kang co-directorship will be continued. However, as BIFF publicity manager Jungyun Kim said: "A lot of variables are involved."
New deputy director
The committee today also confirmed a new deputy director, Lee Myung-shik.
A former director of English-language radio Busan E-FM, Lee also worked at the local KNN and Busan MBC broadcasters.
They also revised their articles of association, increasing the number of deputy director positions from two to four.
With 87 days left to BIFF's 20th edition, the fest is dealing with budget cuts and still awaiting the Board of Audit and Inspection of Korea's results, which were expected out by late June or early July.
BIFF is set to run Oct 01-10, with the Asian Film Market Oct 3-6.