Sheffield DocFest hosted 3,422 industry from 57 countries, according to festival.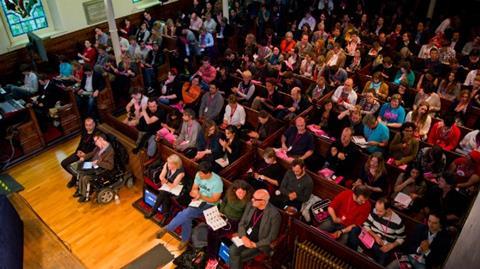 Sheffield's International Documentary Festival DocFest saw an increase this year in industry delegate numbers, film submissions and public attendance.
The numbers, published in the festival's annual report, show a 4.9% rise in industry delegates in comparison to 2014, with 3,422 total delegates attending the six days of the documentary screenings, networking events and pitching and development sessions.
The public audience also increased, according to the festival, with a total of 27,917 attendees, up 4.5% on last year.
Of those numbers, 35% were from the 25-34 age bracket, with a further 19% from the 16-24 bracket.
Total film submissions increased 13%, with 2,175 documentaries entered for consideration. 148 of these were screened, including 31 world premieres.
According to the festival, 700 participants closed deals worth a total of £12.1m across the festival's various markets.