Swiss Army Man, starring Daniel Radcliffe, to receive European premiere at genre film festival.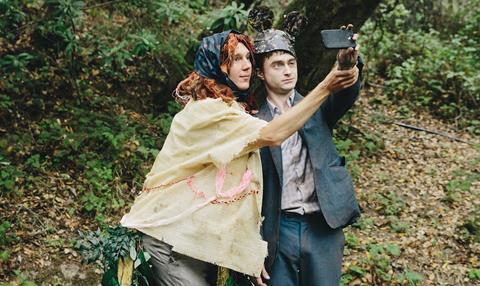 Neuchatel International Fantastic Film Festival (NIFFF) has unveiled the line-up for its 16th edition, set to run July 1-9.
The Swiss festival, which spotlights genre and Asian cinema, has 14 titles in this year's international competition, including quirky buddy movie Swiss Army Man, starring Daniel Radcliffe and Paul Dano.
The film, directed by Dan Kwan and Daniel Scheinert, debuted at Sundance in January and will receive its European premiere at NIFFF.
Other European premieres include Christopher Smith's Detour and Babak Anvari's Under the Shadow, both UK productions, while international premieres include French director Julia Ducournau's Raw and US filmmaker Richard Bates Jr's Trash Fire.
International Competition
Creative Control, Benjamin Dickinson
Detour, Christopher Smith
February, Osgood Perkins
Girl Asleep, Rosemary Myers
Lo chiamavano Jeeg Robot, Gabriele Mainetti
Los Parecidos, Isaac Ezban
The Lure, Agnieszka Smoczy
Miruthan, Shakti Soundar Rajan
Parents, Christian Tafdrup
Raw, Julia Ducournau
Swiss Army Man, Daniel Scheinert, Dan Kwan
The Transfiguration, Michael O'Shea
Trash Fire, Richard Bates Jr.
Under the Shadow, Babak Anvari
This year's festival will introduce a new strand titled Amazing Switzerland, centred on recent films to be produced in the country.
Titles include the world premiere of Das Kalte Herz, from the late Karl Ulrich Schnabel, and screenings of Tobias Nölle's Aloys, which won the Panorama FIPRESCI prize at this year's Berlinale.
As previously announced, NIFFF will host a retrospective to horror maestro John Carpenter, screening 18 of his features including Assault on Precinct 13, Big Trouble in Little China, Halloween and The Thing.