Other winners include Eva Husson's Bang Gang.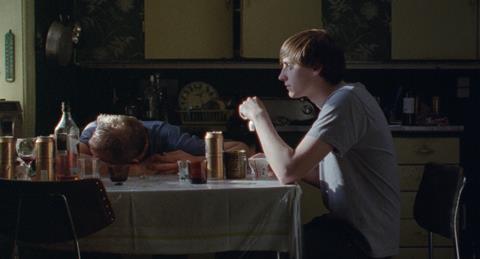 The 7th Les Arcs European Film Festival (Dec 12-19) has awarded its top prize - the Crystal Arrow - to Rúnar Rúnarsson's Sparrows.
The Icelandic film, which debuted at Toronto, won a further three prizes including best actor for the film's teenage protagonist Atli Óskar Fjalarsson; best cinematography for Sophia Olsson; and the Press Prize.
It adds to an awards haul that includes the top prize at San Sebastian, the Silver Hugo at Chicago, the international jury award at Sao Paulo, the artistic achievement award at Thessaloniki and the Competition 1-2 award at Warsaw.
The coming-of-age story centres on teenager Ari, who has been living with his mother in Reykjavik and is suddenly sent back to the remote Westfjords to live with his father Gunnar.
French film Bang Gang (A Modern Love Story) also won four prizes including the grand jury prize. Eva Husson's film, which explores the sexual exploits of a group of teenagers in Biarritz, also won the award for best original music, the Cineuropa Prize and the youth jury prize.
The award for best actress went Manal Issa for her role in French film Parisienne by Danielle Arbid.
Lenny Abrahamson's Room won the audience prize.
The jury, presided over by producer Sylvie Pialat, comrpised actress Clotilde Hesme, composer Ludovic Bource, Polish director Malgorzata Szumowska, Norwegian actor Anders Danielsen Lie and Italian director Saverio Costanzo.
As previously announced, the Arte International Prize awarded to a project at the Arc 1950 Coproduction Village, went to Giacomo Abbruzzese's Disco Boy, while Greek drama Son Of Sofia (O Gios Tis Sofias) won the top prize at the festival's fifth Work in Progress event.
Also previously announced, from next year Les Arcs will be one of four festivals awarding a Eurimages prize of €50,000 during Work in Progress within the new programme Lab Project.
The festival, programmed by Frédéric Boyer, estimated 18,500 admissions across its run and more than 600 professionals (producers, distributors, exhibitors) at the Coproductions Village Arc 1950, the Film School Village, the Work In Progress and the Les Arcs Summit.