Last Broadcast director Lance Weiler among those set to deliver masterclasses at the St Petersburg International Media Forum, which opens tonight with Mommy [pictured].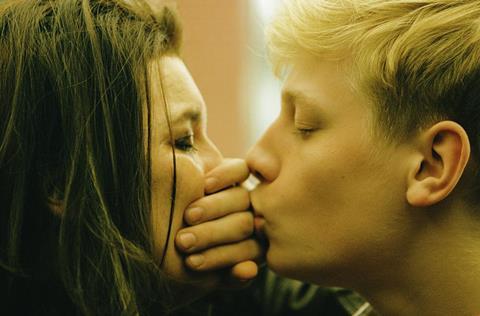 Lance Weiler, Adam Sigel and Andy Green are among the international guests set to give masterclasses at the inaugural St Petersburg International Media Forum (SPIMF) which kicks off tonight (Oct 1) with the Russian premiere of Xavier Dolan's Mommy.
Film director Weiler (The Last Broadcast, Pandemic), who is also the co-founder of Columbia University's Digital Storytelling Lab, will speak about interactive storytelling as part of SPIMF's business programme (Oct 6-8), while writer-producer and content strategist Adam Sigel of LA-based Cutbait Productions will explore storytelling across platforms, and Andy Green, a co-founder of the viral distribution platform Distrify, will discuss the influence of scientific and technological innovation on cultural strategy.
In other master classes, the creative technologist Clint Beharry of New York-based Harmony Institute will look at ways of optimising stories for social impact and the internet entrepreneur Ben Huh, CEO of Cheezburger Media and the publisher of Circa News, will discuss what audiences can expect out of the media of the future.
A packed programme of panels and roundtables will feature such leading international industry figures as Tribeca Film Festival's art director Frederic Boyer, Dogwoof/PopUp Cinema's COO Patrick Hurley, Trevor Albery, VP, EMEA Anti-Piracy Operations at Warner Bros. , MPA President (EMEA) Chris Marcich, Netflix's Chief Marketing Officer Kelly Bennett and Endemol's CEO Central & Eastern Europe and MENA Regions Marina Williams, along with Russian players ranging from Paul Heth (Karo Film Group), Sergei Selyanov (CTB), Sergei Kuzmin (Bazelevs Innovation), Dmitry Rudovsky (Art Pictures) to Eduard Pichugin (Lenfilm), and Konstantin Zemchenko, chief of Russian Anti-Piracy Organisation (RAPO).
Speaking at a press conference to launch the new event, Roskino's Catherine Mtsitouridze said that more than 2,000 guests and participants from 57 countries will be attending the SPIMF which has a budget of RUB 120m, with RUB 40m coming from the City of St Petersburg and the rest from commercial partners.
In an inteview with the Kommersant FM radio station, she said that the current political situation in the region and the sanctions imposed on Russia ¨won't have any bearing¨ on the Media Forum.
¨There were, I'll admit, several veiled refusals, but no one said anything directly, and these were not substantial companies on the level of Disney or Fox. These were mid-level companies that
alluded to their busy schedules, but this sometimes happens, and it may be that this was truly the case.¨
Indeed, only one event - a meeting between international casting directors and Russian actors - had to be dropped.
According to Mtsitouridze, many Americans and Chinese are using the St Petersburg event as ¨ a transit zone¨ before travelling on to the MIPCOM market in Cannes in 10 days time.
Market stands on two floors in the Media Forum's main venue have been taken by such companies as GRB Entertainment, Starz, Shoreline Entertainment and MondoTV as well such Russian players as Profit, Central Partnership Sales, Kinoseans and Progress Film Company.
UK-based sales agent Ivo Fiorenza of Amadeus Entertainment will be visiting St Petersburg for the first time and using the venue to ¨look for new titles and secure co-production partners for Grey Wolf - The Escape Of Adolf Hitler, a feature I am structuring with Sean Stone, the son of Oliver, at around $ 50m, which is in the early stages,¨
¨ I will also be looking for acquisitions, and, of course, good old sales!," Fiorenza told Screen Daily.
Meanwhile, Berlin-based producer Karsten Stöter of Rohfilm, who studied at university in St Petersburg, will be making a point of coming to next week's co-production market held as part of SPIMF
¨ I am looking for a contemporary story of Russia today that reflects the current changes in the Russian society,¨ Stöter told Screen Daily. At the same time, I am tracking projects that have been originated by Russian producers or Russian-language filmmakers, and it will be great to meet the small Russian speaking arthouse community in one of the most beautiful cities of the world.¨
Rohfilm is a partner with Rfelexion Films in the project Svetlana which received development support from the St Petersburg-based P.O.V. Fund last year.