Sundance chiefs reveal plans for the UK offshoot of the indie film festival and how they worked with Picturehouse on this year's programme.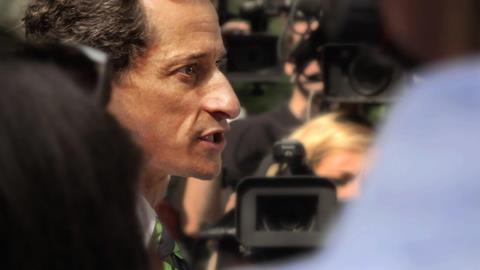 The line-up for the 4th Sundance Film Festival: London (June 2-5) has been revealed and includes a raft of international premieres, shorts and panel discussions.
The festival will comprise 11 UK and international feature film premieres from this year's Sundance Film Festival as well as 15 shorts, including a strand dedicated to UK shorts screened at Park City in January.
Titles include Weiner, Josh Kriegman and Elyse Steinberg's documentary following the scandal surrounding Anthony Weiner's NYC mayoral campaign, which won the US Grand Jury Prize at Sundance and will receive its European premiere in London.
International premieres include Sian Heder's Tallulah, starring Ellen Page; Clea DuVall's The Intervention, which won Melanie Lynskey the US Dramatic Special Jury Award for Individual Performance; and Jeff Feuerzeig's documentary Author: The JT LeRoy Story.
UK premieres include Morris From America, Chad Hartigan's coming-of-age feature that won a performance award for Craig Robinson as well as a screenwriting award at Sundance.
Also of note is The Greasy Strangler, from British director Jim Hosking, a comedy horror co-produced by Elijah Wood and executive produced by Ben Wheatley.
Collaboration
After spending its first three years at The O2 and postponing the 4th edition, the festival is moving to Picturehouse Central in London's West End – a move that has seen close collaboration on the programme between Sundance Film Festival chiefs John Cooper and Trevor Groth and Picturehouse exec Clare Binns.
"There's a lot of commonalities between us in how we talk about film," said Cooper, speaking to ScreenDaily.
"We didn't take too many risks in our first couple of years. This year, working with Clare at Picturehouse, we know that London audiences can handle whatever we throw at them."
Binns, director of programming and acquisitions at Picturehouse, reiterated this and said: "I think the two organisations have a lot in common so it is a marriage made in heaven. [Sundance] has remarkably good taste in film and also has a desire to take chances and develop new talent."
The two organisations began speaking ahead of the Sundance Film Festival in January and have met regularly throughout the programming process for London.
"Ideally, we wanted to give the audience a representation of the diverse range of films that we show in Park City," said Groth.
"It's hard with 10 or so films but I think we did it. We wanted to different voices and style that are represented.
"We also wanted first time filmmakers because that discovery element is a big part of what the festival is all about. But we also wanted some more established voices because we know there is excitement to see their new films."
Panel discussions
Rounding off the programme are four special events centred on the filmmaking process.
These include an on-stage interview with Oscar-winning producer James Schamus, whose feature directorial debut Indignation screens in the main film programme and who will discuss the changing face of independent film.
Sundance has also partnered with the BFI to discuss Diversity as an Ethos with panellists including Sundance alumnus Effie Brown (producer of Dear White People).
Two further events, the Short Film Masterclass and "Cutting Through the Festival Bullshit" panel will offer frank advice to budding filmmakers.
"I thought it was very important that there's events in there that allow people to delve a little more deeply into the issues of the day," said Binns.
Of the industry focus, Cooper added: "It's a bit of a test this year so we're not going overboard. But I can see this side of the festival becoming more of a feature if these are successful."
Robert Redford, president and founder of Sundance Institute, said: "I have long believed that the quality and originality of the independent films we show would be of interest to global audiences.
"Our Sundance Film Festival: London allows us to further help these new independent films get out into the world, starting with engaged audiences in the UK."
More information here sundance.org/london
Feature Films
Author: The JT LeRoy Story, Jeff Feuerzeig
Goat, Andrew Neel
Indignation, James Schamus
The Intervention, Clea DuVall
Life, Animated, Roger Ross Williams
Other People, Chris Kelly
Tallulah, Sian Heder
Weiner, Josh Kriegman, Elyse Steinberg
Wiener-Dog, Todd Solondz
The Greasy Strangler, Jim Hosking
Morris From America, Chad Hartigan
Sundance Film Festival: Road To Stardom
Films discovered by Sundance that feature stars and filmmakers that have since achieved global recognition.
Blood Simple, Joel Coen
The Usual Suspects, Bryan Singer
Winter's Bone, Debra Granik