The actress will receive the award at the London Film Festival, where her new film Truth wil have a special presentation.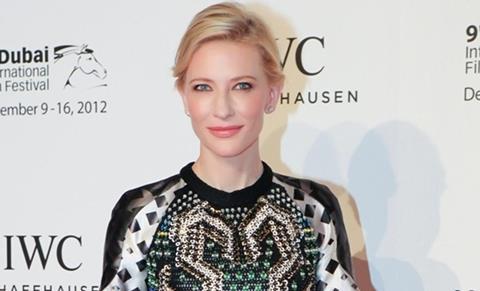 The BFI will give its highest honour, the BFI Fellowship, to twice Oscar-winning actress Cate Blanchett at this year's BFI London Film Festival (Oct 7-18).
Blanchett will receive the award at the festival's annual award ceremony on Saturday October 17 at Banqueting House.
The same night, the festival host the UK premiere of Blanchett's new film Truth, which is directed by James Vanderbilt and also stars Robert Redford.
Blanchett also stars in Todd Haynes' Carol, which will be one of this year's LFF gala screenings after premiering in Cannes in May.
Mel Brooks received the award earlier this year, while Stephen Frears was the receipient of the award last year.
Greg Dyke, BFI chairman, said: "Cate Blanchett is a compelling and brave actress whose mesmerising screen presence has captivated audiences since her earliest roles. We are absolutely delighted to honour her extraordinary talents with a BFI Fellowship at this year's LFF awards".