Eddie Redmayne leads the voice cast of the latest feature animation from the Shaun The Sheep creators.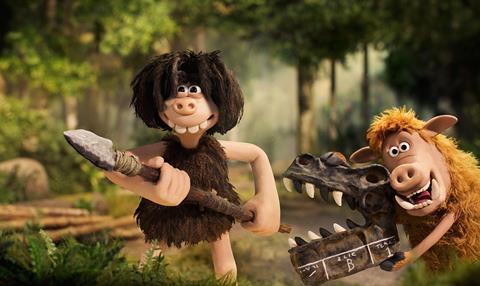 Principal photopgrahy is underway on Early Man, the prehistoric comedy adventure from Wallace And Gromit and Shaun The Sheep creators Aardman Animations, which has released a first video of characters in the movie.
Eddie Redmayne is voicing lead character Doug, a plucky caveman who, along with his sidekick Hognob, unites his tribe against a looming threat ti their existence.
The film is being directed by Nick Park, his first feature since The Curse Of The Were-Rabbit in 2005.
Aardman are producing with Studiocanal - following their collaboration on Shaun The Sheep in 2015 - with the latter co-financing and distributing in its own territories, the UK, France, Germany, Australia and New Zealand, as well as selling worldwide.
The BFI is supporting the project's development and production with National Lottery funding.