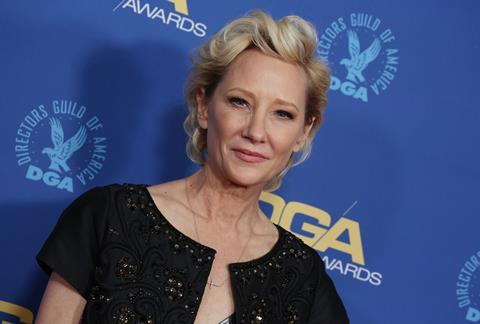 US actress Anne Heche is "not expected to survive" injuries she sustained in a car crash last week, according to her family.
In a statement, they said: "Unfortunately, due to her accident, Anne Heche suffered a severe anoxic brain injury and remains in a coma, in critical condition. She is not expected to survive.
"It has long been her choice to donate her organs and she is being kept on life support to determine if any are viable."
The statement adds: "Anne had a huge heart and touched everyone she met with her generous spirit. More than her extraordinary talent, she saw spreading kindness and joy as her life's work — especially moving the needle for acceptance of who you love. She will be remembered for her courageous honesty and dearly missed for her light."
The 53-year-old actress, whose film credits include Donnie Brasco, Volcano, Six Days Seven Nights, Wag The Dog and I Know What You Did Last Summer, crashed into a two-storey house in Los Angeles on Friday, August 5.
The car and property were "engulfed in flames", according to police, with firefighters tackling the blaze for more than an hour.
The Los Angeles Police Department has launched an investigation into the crash and requested a further blood sample from Heche after preliminary tests revealed the presence of drugs in her system.
Heche is being cared for at Grossman Burn Center at West Hills Hospital in LA.