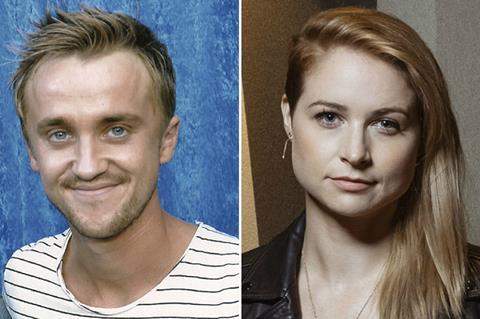 Altitude Film Sales has taken worldwide rights to Second World War thriller Burial, written and to be directed by Ben Parker (The Chamber).
The film will star Niamh Algar (Calm With Horses), Tom Felton (Rise Of The Planet Of The Apes), Diana Rigg (Game Of Thrones), Tom Glynn-Carney (Dunkirk) and Ian Hart (God's Own Country).
Principal photography will commence in Estonia in late 2020. Altitude will introduce the project to buyers at the virtual Cannes Market this month.
Matthew James Wilkinson (Yesterday) will produce for Stigma Films alongside Paul Higgins (Submarine) for Fields Park Media Partners and Hugh Spearing (The Chamber).
Ivo Felt (Tangerines) of All Film, Estonia, where the majority of production will take place, is co-producer.
Set in the last days of the Second World War, Burial tells the fictional story of a small band of Russian soldiers led by female intelligence officer Brana Vasilyeva, who are tasked with trafficking Hitler's discovered remains back to Stalin in Moscow.