UK outfit Altitude Film Sales has closed a series of deals on its upcoming horror sequel Black Water: Abyss following strong interest in the title at last month's European Film Market (EFM) in Berlin.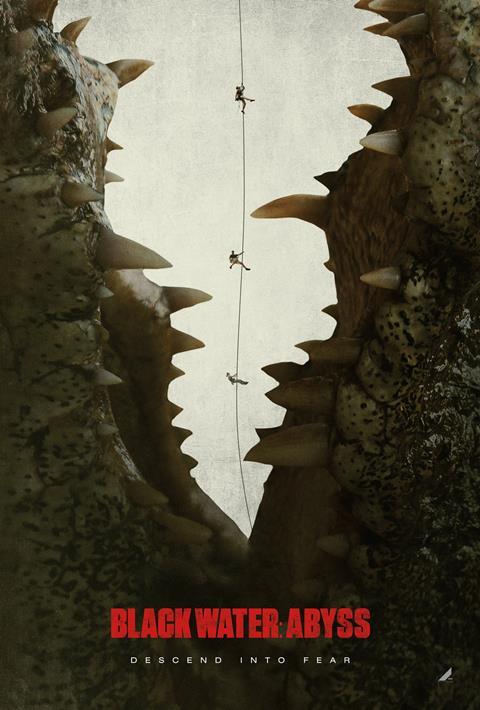 The project has pre-sold to China (Infotainment), Hong Kong (Panorama), India (MVP), Indonesia (PT Amero), Italy (Adler), Korea (Korea Screen), Latin America (CDC), Malaysia and Brunei (Golden Screen), Middle East (Gulf), Portugal (Cinemundo), Spain (Selectavision), Switzerland (Impuls), Taiwan (Cai Chang), Thailand (Mono), Turkey (ATV), Vietnam, Cambodia, Laos and Myanmar (Golden Screen).
Universal Pictures Australia will release in Australia and New Zealand.
Black Water: Abyss is from director and producer team Andrew Traucki and Michael Robertson, whose original Black Water sold to more than 75 countries.
The sequel was written by Sarah Smith and Ian John Ridley.
It follows an adventure-loving couple who convince their friends to explore a remote, uncharted cave system in the forests of Northern Australia. With a tropical storm approaching, they abseil into the mouth of the cave, but when the caves start to flood, tensions rise as oxygen levels fall and the group find themselves trapped. Unknown to them, the storm has also brought in a pack of dangerous and hungry crocodiles.
The film is being produced by Robertson with Neal Kingston. Robert Slaviero is executive producer. It is casting with a view to shooting in August-September this year in Queensland, Australia.
Altitude's Mike Runagall commented: "We are thrilled with the appetite for this exciting project, and are delighted to be working with an excellent group of partners ahead of production starting this summer."