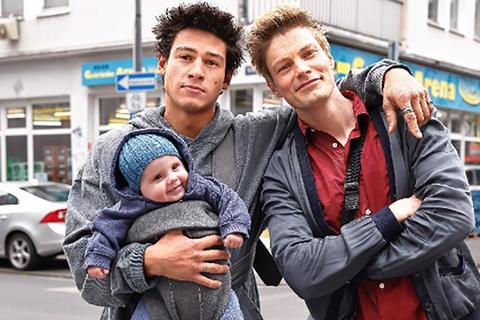 Martin Schreier's comedy One Night Off is to become Amazon Studios' first local feature film production in Germany.
The script by comedy specialists Murmel Clausen (Manitou's Shoe) and Doron Wisotzky (What A Man) centres on 24-year-old music enthusiast Noah (Tribes Of Europa's Emilio Sakraya) who must look after his baby overnight for the first time.
The production by Constantin Film subsidiary Rat Pack Filmproduktion will be shooting at locations in Cologne. The cast also includes Milena Tscharntke as Noah's girlfriend and Helgi Schmid as his best friend Baumi.
Director Schreier's previous feature Traumfabrik was released in German cinemas in 2019.
Until now Amazon Studios' operations in Germany had focused on the production of local German-language TV series, including We Children From Bahnhof Zoo, Deutschland89, BEAT, Pastewka, and You Are Wanted.