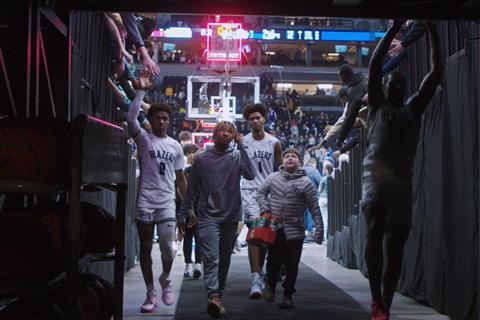 Amazon's advertising-funded streaming platform IMDb TV has launched in the UK from today (September 29), with thousands of licenced TV shows and films as well as three IMDb TV originals – music docuseries Luke Bryan: My Dirt Road Diary, sports true crime documentary Moment Of Truth and basketball docuseries Top Class: The Life And Times Of The Sierra Canyon Trailblazers. New titles will be added every month.
Both Amazon UK Prime and non-Prime customers can access the content via the Prime Video app. A standalone app will be available on Fire TV in the coming weeks.
The film library at launch includes classic titles like Pulp Fiction, The English Patient, Napolean Dynamite, Lawrence Of Arabia and Chinatown.
Speaking to Screen's sister publication Broadcast ahead of its launch, Lauren Anderson and Ryan Pirozzi, co-heads of content and programming for IMDb TV, said that though it is "very much day one" for the service, the "logical" next step would be to look at UK-originated IMDb originals. Pirozzi said the presence of European originals chief Georgia Brown and her team in the UK would "allow us to go much faster" into any originals play.
"Our priority is launching the service here and helping customers familiarise themselves with our content offering, but as we all know UK content and storytelling performs well in the US," he said. "Georgia and her team will help us get up and running faster in terms of relationships and infrastructure.
"What we've done in US is extending [original content] from Prime Video. While we're not announcing anything today, it's very logical we'll extend that capability to the UK."