First image released of period drama from Chariots of Fire director Hugh Hudson.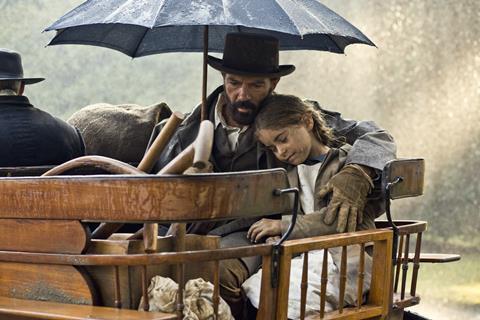 Principal photography has begun on period drama Altamira, directed by Hugh Hudson (Chariots of Fire, Greystoke) and starring Antonio Banderas.
Production will take place on location in Northern Spain.
The English-language production also stars Golshifteh Farahani, Nicholas Farrell, Henry Goodman, Pierre Niney, Clément Sibony, Tristan Ulloa, Irene Escolar and Rupert Everett. British actress Allegra Allen makes her film debut.
The screenplay is by Olivia Hetreed (Girl with a Pearl Earring; Wuthering Heights) and Jose Luis Lopez-Linares. José Luis Alcaine (The Skin I Live In) is the cinematographer.
Producers are Lucrecia Botín, Alvaro Longoria from Spain's Morena Films and Andy Paterson from the UK's Sympathetic Ink. Alexandra Lebret, of France's Mare Nostrum co-produces with Laura Bickford as executive producer.
The film tells the true story of nine-year old Maria (Allen) and her father Marcelino (Banderas) who, in 1879, found the first pre-historic cave paintings at the now world famous Altamira cave. Heartbroken when her glorious discovery brings disgrace on her father, the little girl and her parents fight prejudice and spite to restore the family honour and reveal the truth.
A Spanish/French co-production, the film will be shot in many of the locations where the real events took place, around Santillana del Mar in Cantabria.
Speaking at Zurich Film Festival last month, Banderas said: "Altamira will reflect issues of religion and society. It will be very alive and relevant to today."