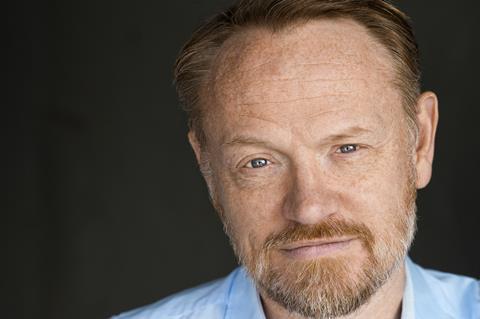 Apple Original Drama's sci-fi series Foundation starring Chernobyl's Jared Harris has started shooting at Limerick's Troy Studies, making it the largest single production ever to film on location in Ireland.
The news was confirmed by Screen Ireland at the launch of its 2020 slate in Dublin today.
Foundation is adapted from Isaac Asimov's novel series of the same name and is creating over 500 production jobs.
Valhalla, a Vikings spin-off for Netflix, is also set to go into production at Ashford Studios in Co Wicklow.
Screen Ireland presented over 40 titles across film, TV and animation for 2020. Over the past decade, production growth has more than doubled for the Irish screen industries, worth €164 million in 2010 and €357 million last year.
In the past year, the agency said, 37% of all its film and TV projects had female directors attached, while 43% of all projects had female writers attached. This compares to 10% and 27% respectively in 2015, when its gender diversity plan was first announced.
As well as previously announced projects including Element Pictures' Normal People, Cartoon Saloon's Wolfwalkers and Emer Reynolds' forthcoming Phil Lynott documentary Songs for While I'm Away, several new projects were announced at the launch.
They include Deadly Cuts, a crime comedy set around a Dublin hairdressers, and The Bright Side, a drama from filmmaker Ruth Meehan.
Forthcoming documentaries being backed by Screen Ireland include The 8th, the story of how Ireland overturned its restrictive abortion laws, and The Flats, set in a Belfast neighbourhood greatly impacted by The Troubles.
Chief Executive of Screen Ireland, Désirée Finnegan, who took up the position in September 2019, said Screen Ireland would also be creating a new slate development fund.
"We plan to support Irish production companies with a particular focus on the development process," she said. "We will be investing in a fund to support slate development across feature film, animation and TV drama."