EXCLUSIVE: Kill Your Friends, Return to Sender among pick-ups.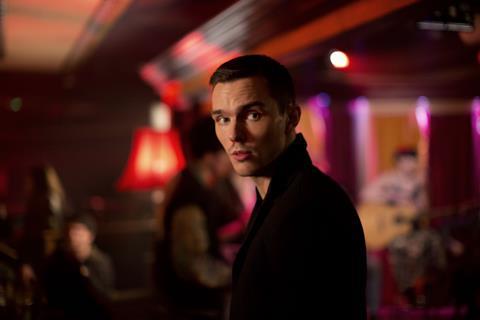 Ascot Elite has acquired a trio of films for German-speaking Europe including UK thriller Kill Your Friends from Altitude.
Nicholas Hoult, James Corden and Rosanna Arquette star in the thriller about an A&R man working at the height of the Britpop music craze who goes to extremes in order to find his next hit.
The outfit also acquired thriller Return to Sender from Voltage for German-speaking Europe including all Switzerland.
Rosamund Pike and Nick Nolte are among the cast of the film in which a nurse living in a small town goes on a blind date with a man who is not all he seems.
Ascot has also taken all rights in German-speaking Europe, excluding Switzerland, for the French comedy BIS from Europacorp.
Kad Merad and Franck Dubosc star in the comedy about two friends, unsatisfied with their current lives, who accidentally go back to the 1980s and try to improve their future. The film has already crossed 1.3 million viewers in France.
Ascot Elite COO Stephan Giger said of the acquisitions: "After Gone Girl, we see Oscar nominee Rosamund Pike in her next nerve-racking role in Return to Sender; we experience with Kill Your Friends the wild 90's of the music industry through the "killing" eyes of Mad Max: Fury Road bad-guy Nicholas Hoult; and go back to the past of the good old 80's together with Welcome to the Sticks darling Kad Merad in BIS."