Decade-long residency at Royal Opera House on hold as building undergoes refurbishment; Stephen Fry returns to host for the 12th time.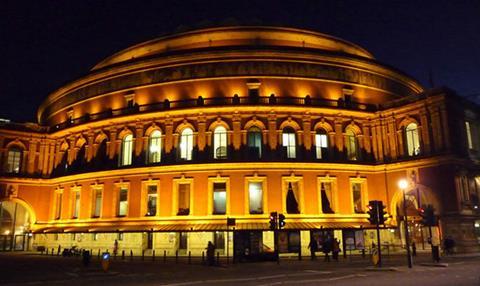 Next year's BAFTA Film Awards, the event's 70th anniversary, will be held at London's Royal Albert Hall.
British actor and television personality Stephen Fry will return to host the ceremony for a 12th time.
Since 2007, the awards had been held at London's Royal Opera House in Covent Garden, which is now undergoing refurbishments.
BAFTA chief executive Amanda Berry commented: "Both BAFTA and the Royal Albert Hall enjoy a long history of showcasing world-class talent, making this iconic and treasured building the perfect fit for the Film Awards."
BAFTA nominations will be unveiled on January 10, 2017, and the ceremony itself will be held on February 12.
The evening will also feature a performance from Cirque du Soleil, which will be in residence at the Albert Hall in February next year with its latest show Amaluna.