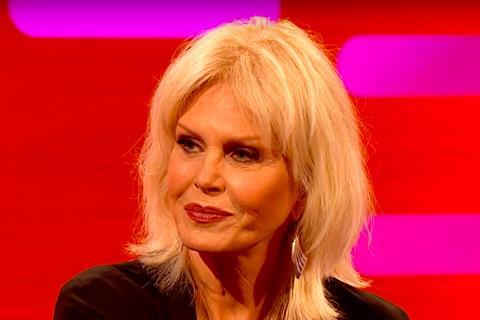 Joanna Lumley has named as the new host of the Bafta Film Awards.
She will be the first female host since Mariella Frostrup co-presented with Stephen Fry in 2001.
"Honestly, how exciting is this?" she said. "It's just so unbelievably thrilling. Who thought I'd turn into Stephen Fry?
"I want to thank Bafta so much for asking me to do this. I said yes indecently quickly."
Lumley is an actress, activist and former model, and has won two Bafta TV awards for Absolutely Fabulous. In 2017, she received the Bafta Fellowship award.
Her film roles include Absolutely Fabulous: The Movie, On Her Majesty's Secret Service, James And The Giant Peach and The Wolf of Wall Street.
She is taking over from Stephen Fry, who has stepped down after fronting the ceremony 12 times.
Fry said it was "only right to stand down and let others take the Baftas on to new heights and greater glories".
He added: "What fun it will be to watch Bafta 2018 without my heart hammering, mouth drying and knees trembling."
He first hosted the awards in 2001 before taking a break from hosting duties between 2007-11, when Jonathan Ross took over.
The 2018 awards will be held at London's Royal Albert Hall on Sunday 18 February 2018 and broadcast on BBC One. For the second year, dance troupe Cirque de Soleil will perform a piece during the ceremony.