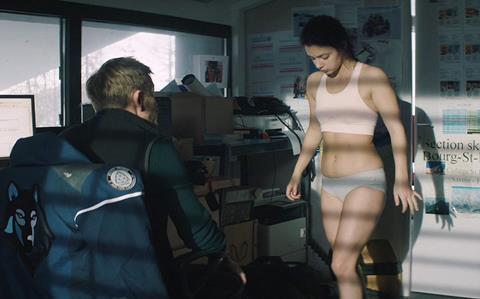 Beijing International Film Festival (BJIFF), which is scheduled to take place in a physical format next month (August 14-21), has unveiled the line-up for its international competition section, the Tiantan Awards.
The 15-title selection includes Russian co-production Conference, which won best director and actress at last year's Cairo film festival; Rotterdam Youth Jury Award winner Night Of The Kings; Indian director Pan Nalin's Last Film Show; and Cannes 2020 Label entry Slalom, directed by Charlene Favier (see full list below).
Chinese films selected for competition include the world premiere of Zhao Tianyu's All About My Mother, starring Xu Fan and Zhang Jingyi, along with Li Gen's Before Next Spring, which played at Udine Far East Film Festival, and Liu Zhihai's patriotic drama Beyond The Skies, which played in Shanghai.
As to be expected in this centenary anniversary year of the Chinese Communist Party (CCP), classic and new propaganda or "main melody" films feature heavily throughout the rest of the line-up. The programme also includes a tribute to Charlie Chaplin; restored classics including Stanley Kwan's Rouge and Center Stage; and an animation section that includes the Mobile Suit Gundam Seed series.
As previously announced, Gong Li will serve as chairman of the international jury, which also includes Nadine Labaki, Renny Harlin, Chinese actors Chen Kun and Zhang Songwen, Taiwanese director Leste Chen and Chinese director Wuershan. However, international guests will be mostly absent from the festival, due to China's on-going Covid-19 border restrictions.
Now in its 11th edition, BJIFF has always been more of a local government showcase and audience event than an international industry gathering, with all the seminars, workshops and other public events staying strictly within regulatory guidelines.
The festival, which usually takes place in April, was postponed last year due to the pandemic and eventually ran as a virtual event through the iQiyi streaming platform in May, followed by a smaller than usual physical event in August when Chinese cinemas had started to open. Beijing cinemas are currently open and operating at 75% seating capacity.
BJIFF 2021 Tiantan Awards:
All About My Mother (China), dir: Zhao Tianyu
Any Day Now (Finland), dir: Hamy Ramezan
A Morning Of Farewell (Japan), dir: Izuru Narushima
A School In Cerro Hueso (Argentina), dir: Betania Cappato
A Siege Diary (Russia), dir: Andrey Zaytsev
Before Next Spring (China), dir: Li Gen
Beyond The Skies (China), dir: Liu Zhihai
Caged Birds (Switzerland, Germany), dir: Oliver Rihs
Conference (Russia, Estonia, UK, Italy), dir: Ivan I. Tversdovskiy
Last Film Show (India, France), dir: Pan Nalin
Moon Rock For Monday (Australia), dir: Kurt Martin
Night Of The Kings (France, Ivory Coast, Canada, Senegal), dir: Philippe Lacote
No Rest For The Old Lady (Romania), dir: Andrei Gruzsniczki
Slalom (France, Belgium), dir: Charlene Favier
The Pact (Denmark), dir: Bille August