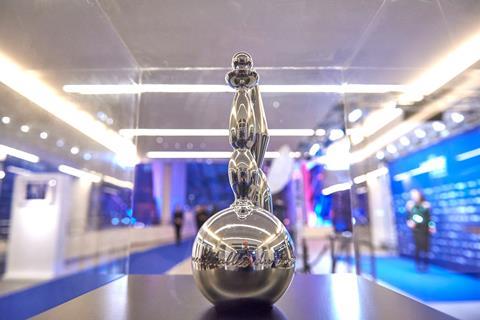 Belgium's annual Les Magritte du Cinéma awards have cancelled their 11th edition, which was due to take place in February 2021, due to the ongoing challenges of the Covid-19 pandemic.
Taking their name from Belgian surrealist artist René Magritte, the awards were created in 2011 to fete French-language Belgian cinema. They are run by the André Delvaux Academy, which in turn was co-founded by Belgium's Union of Producers of Francophone Films (UPFF) and the directors association Pro Sphere.
A raft of national film awards traditionally takes place across Europe in January and February every year, including the UK's Baftas, France's Cesars and Spain's Goyas.
Les Magritte are the first national awards to officially pull the plug on their 2021 ceremony due to Covid-19. The Baftas have been put back by two months to April; the Goyas have set a March 6 date; and the Césars, which are currently undergoing an overhaul, have yet to announce a date.
Belgian producer Patrick Quinet, who is president of the André Delavaux academy, told its annual meeting on the fringes of the Francophone Film Festival (FIFF) in Namur on Tuesday that the event was not viable amid the ongoing pandemic.
He cited the current uncertainty around what the situation would be in the spring as well as health and safety fears and the financial cost of running the event when the independent cinema world is already under financial strain.
Making the announcement as Belgium introduced new national restrictions following a surge in cases there, Quinet suggested it would also be inappropriate to hold a big gala event at a time when so many people were suffering.
He added that all Francophone Belgian films released in 2020 would be eligible for the 2022 ceremony, alongside productions released in 2021.
Les Magritte usually award prizes in 22 categories. 2020 winners included best director and film for Olivier Masset-Depasse and his thriller Mother's Instinct while Ken Loach won best foreign-language film for Sorry We Missed You.
Belgium has one of the highest Covid-19 mortality rates in Europe, with some 10,000 deaths for a population of 11.5 million, which makes 87 deaths per 100,000 members of the population, against 67 in Spain and 63 in the UK.