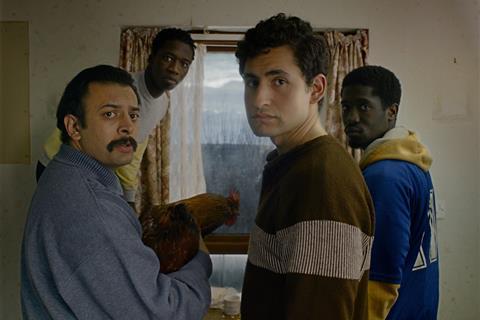 Ben Sharrock's Limbo scooped four prizes at the Bafta Scotland awards held in Glasgow on Saturday night (November 20), including for best feature film.
Sharrock's second feature tells the story of a group of refugees stranded on a remote Scottish island, and has previously won the Hitchcock d'Or Ciné and the public prize feature film award at the Dinard Festival of British Film.
Scroll down for the full list of Bafta Scotland award winners
In the film actor category, in which both Vikash Bhai and Amir El-Masry from Limbo were nominated alongside Mark Stanley for Run, El-Masry scooped the prize. See the full list of nominations here.
Out of its three nominations, Run, a title inspired by the music of Bruce Springsteen and set in a Scottish fishing port, took home the film actress award. Marli Siu beat Kindred's Tamara Lawrance and The Personal History of David Copperfield's Tilda Swinton to take home the prize.
Bafta Scotland 2021 award winners
Film actor – Amir El-Masry, Limbo
Film actress – Marli Siu, Run
Feature film – Limbo, dir. Ben Sharrock
Writer film/television – Ben Sharrock, Limbo
Director fiction – Ben Sharrock, Limbo
Television actor – James McAvoy, Together
Television actress – Abigail Lawrie, Tin Star: Liverpool
Television scripted – Adam