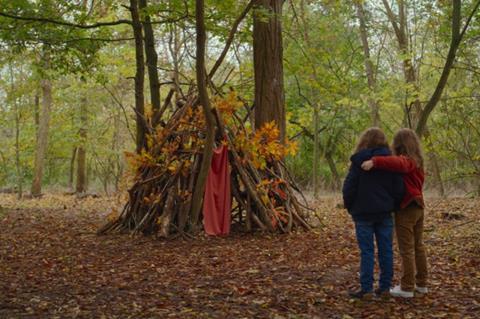 A 15-title Competition line-up including new films from Céline Sciamma and Radu Jude has been unveiled for the 2021 Berlin International Film Festival (March 1-5, online).
The festival's executive director Mariette Rissenbeek and artistic director Carlo Chatrian unveiled the complete Competition strand along with Berlinale Special titles at a virtual press conference today (February 11), from an empty cinema.
Scroll down for the full list of titles
This year's edition will take place in two parts; an industry-focused, online-only event running March 1-5, and a Summer Special event featuring physical screenings, planned for June 9-20.
The Panorama, Encounters, Forum, Generation and Retrospective line-ups were unveiled earlier this week.
The full press conference is available to watch at the bottom of this article.
Competition 2021
All world premieres
Albatros (Drift Away) (Fr)
Dir: Xavier Beauvois
Bad Luck Banging Or Loony Porn (Rom-Lux-Cro-Czech)
Dir: Radu Jude
Ballad Of A White Cow (Iran-Fr)
Dirs: Behtash Sanaeeha, Maryam Moghaddam
Fabian - Going to the Dogs (Ger)
Dir: Dominik Graf
Forest - I See You Everywhere (Hun)
Dir: Bence Fliegauf
Mr Bachmann and His Class (Ger)
Dir: Maria Speth
I'm Your Man (Ger)
Dir: Maria Schrader
Introduction (S Kor)
Dir: Hong Sangsoo
Memory Box (Fr-Leb-Can-Qat)
Dir: Joana Hadjithomas, Khalil Joreige
Next Door (Ger)
Dir: Daniel Brühl
Natural Light (Hun-Lat-Fr-Ger)
Dir: Denes Nagy
A Cop Movie (Mex)
Dir: Alonso Ruizpalacios
Petite Maman (Fr)
Dir: Céline Sciamma
What Do We See When We Look At The Sky? (Ger-Geo)
Dir: Aleksandre Koberidze
Wheel Of Fortune And Fantasy (Jap)
Dir: Hamaguchi Ryusuke
Berlinale Special
French Exit (Can-Ire)
Dir: Azazel Jacobs
The Mauritanian (UK)
Dir: Kevin Macdonald
Best Sellers (Can-UK)
Dir: Lina Roessler
World premiere
Language Lessons (US)
Dir: Natalie Morales
World premiere
Limbo (HK-China)
Dir: Cheang Soi
World premiere
Tides (Ger-Switz)
Dir: Tim Fehlbaum
World premiere
Tina (US)
Dir: Dan Lindsay, T.J. Martin
World premiere
Je Suis Karl (Ger-Czech)
Dir: Christian Schwochow
World premiere
For Lucio (It)
Dir: Pietro Marcello
World premiere
Courage (Ger)
Dir: Aliaksei Paluyan
World premiere
Who We Were (Ger)
Dir: Marc Bauder
World premiere