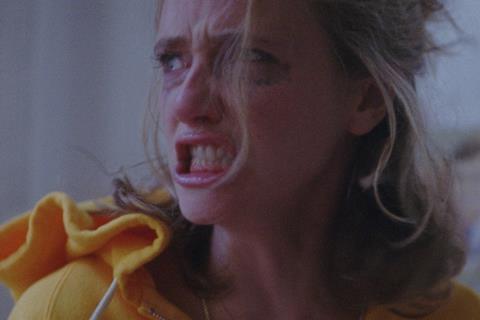 Dasha Nekrasova's The Scary Of Sixty-First and Alice Diop's We have won the best first feature and documentary awards respectively at the Berlin International Film Festival, which launches its Summer Special event tomorrow (July 9).
Although the 71st edition of the festival took place in March – as an online, industry-only event – the winners of these two prize categories have been held back until the eve of the public summer event, which will host outdoor screenings from July 9-20.
US horror The Scary Of Sixty-First initially screened in the festival's Encounters section and is inspired by late sex offender and disgraced financier Jeffrey Epstein. Belarus-US actor Nekrasova makes her feature directing debut with the story of two flatmates who move into an uptown New York duplex at a rock-bottom price. But things take a sinister turn when a stranger informs them the place once belonged to Epstein.
Genre streaming platform Shudder recently took SVoD rights in North America, the UK, Ireland, Australia and New Zealand, while US sales and distribution firm Utopia picked up remaining rights and will be selling available international rights at the upcoming Cannes market.
The award comes with a prize of €50,000, which will be shared between director Nekrasova and producers Adam Mitchell and Mark Rapaport.
The first feature jury also gave a special mention to District Terminal, an Iran-Germany co-production directed by Bardia Yadegari and Ehsan Mirhosseini.
French documentary We secured a second Berlinale win, after being named best film in the festival's Encounters section in March. The feature explores the diversity of Paris through a trip on its suburban trainline. The Berlinale Documentary Award includes a €40,000 prize, which will be split between director Diop and producer Sophie Salbot of production company Athénaïse. Totem Films handles sales.
The category, which comprised 16 nominees handpicked by Berlinale artistic director Carlo Chatrian, also bestowed a special mention on Avi Mograbi's The First 54 Years – An Abbreviated Manual For Military Occupation.
The prizes will be handed out at an awards ceremony on July 13 when the previously announced winners of the Competition, Encounters and Berlinale Shorts sections will also be feted.
The Summer Special will begin tomorrow evening with an opening event at a specially constructed outdoor cinema on Berlin's Museum Island.
Following the opening ceremony, Kevin Macdonald's The Mauritanian will be screened, introduced virtually by the director and two of the film's stars, Jodie Foster and Benedict Cumberbatch. Nancy Hollander, the attorney of Mohamedou Ould Slahi, whose story the film is based on, will personally introduce the drama at the opening event.
A total of 126 films will be screened from June 9-20 at 16 outdoor venues, and 332 directors and members of film teams will personally present their films to audiences over the course of the Summer Special.