The Bureau producer/founder to discuss 45 Years and more.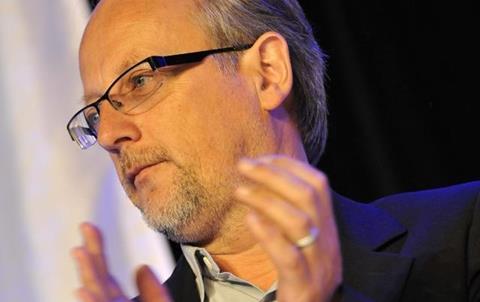 Bertrand Faivre, producer and founder of The Bureau and Le Bureau, is to deliver this year's keynote address at the Film London Production Finance Market (PFM) on Oct 13.
Opening the ninth PFM, Faivre will offer more than 200 delegates and industry guests an insight into working as a producer and heading up a London-Paris production company, which has also diversified into international sales.
Faivre will discuss highlights from a career which has involved discovering emerging talent, producing acclaimed auteur films and building cross-territory financing as well as library assets.
He will also discuss how The Bureau empowers the creative talent of its producers, as successfully demonstrated by Tristan Goligher's latest production, 45 Years, directed by Andrew Haigh.
Taking place over two days (oct 13-14) in association with the 59th BFI London Film Festival, this year's PFM will see 58 producers and 58 financiers from 25 different countries conduct more than 900 producer-to-financier meetings and 300 producer-to-financier meeting.
Representatives from leading private equity firms, tax-structured financiers, banks, international sale companies, broadcasters, territory and mini-major distributors will be amongst the accredited delegates.
On Thursday morning, a number of experienced UK producers not attending the Market will meet international financiers in London for the PFM.
This year's delegates include senior executives from Endgame Entertainment,Lionsgate, Pinewood Group, Head Gear, International Film Partners, BAC Film and The Match Factory.
Producers selected for this year's PFM include Cooper Waterman of Waterman Entertainment (The Brave Little Toaster), Ilann Girard of Arsam International (Cunningham 3D), Paul Raphael of Starfield Productions (A Guide To Second Date Sex) and Paul Laikin of Unanico (One Night in Hell).
In addition to Faivre's keynote address, LFF industry delegates can access a panel discussion on the future of international sales and coping with VOD disruption (Oct 13); an LFF case study looking at the financing structure of The Idol (Oct 14) and a producers' pitching session (Oct 14).
Micro Market
For the third year, the Film London Micro Market, a UK-wide micro-budget finance market, will run alongside the PFM.
The Micro Market will provide a day of dedicated meetings for filmmaking teams with financiers looking to source projects budgeted at €1M and under, alongside training in pitching.
Producer Rory Aitken (Shifty, Welcome to the Punch and the upcoming Collide) will deliver a keynote address to Micro Market delegates on Oct 13.