La Belle Vie gets special mention and wins Europa Cinemas Label.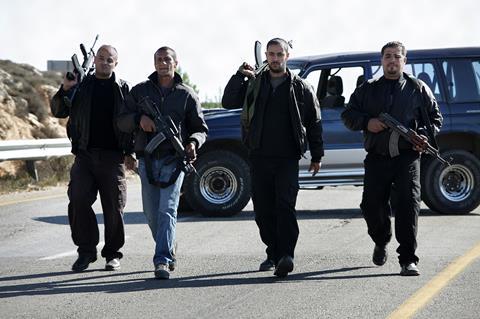 Espionage drama Bethlehem, from Israel's Yuval Adler, has picked up the top prize in the Venice Days section of the 70th Venice Film Festival.
The winner was announced by the Federation of Film Critics of Europe and the Mediterranean (FEDORA).
It also selected Milko Lazarov as best young director for his Bulgarian film Alienation, while a special metntion was given to Jean Denizot's La Belle Vie.
Europa winner
Denizot's French film, about a father who has brought up his sons in hiding after losing a custody battle, also won the Europa Cinemas Label as Best European Film in Venice Days.
La Belle Vie was chosen by a jury of four exhibitors from the network, which described it as "a highly poetic and moving version of an extraordinary true story".
In receiving the Label, La Belle Vie will benefit from promotional support from Europa Cinemas and better exhibition due to a financial incentive for network cinemas to include it in their programme schedule.
Lazarov's Alienation received a special mention.
Other winners of the Europa Cinemas Label in 2013 include János Szász's The Notebook (Le Grand Cahier Füzet) at Karlovy Vary; Clio Barnard's The Selfish Giant at Cannes; Felix van Groeniingen's The Broken Circle Breakdown at Berlin; and Yves Yersin's Blackboard at Locarno.
International Critics' Week
The FEDORA awards also focussed on the International Critics' sidebar and named Best Film as Class Enemy, from Slovenian director Rok Biček.
The award for Best Cinematography went to Inti Briones for Las Niñas Quispe, directed by Sebastián Sepúlveda
Special mentions went to actor Giuseppe Battiston for Zoran, il mio nipote scemo and Anna Odell for her work in The Reunion.
In addition, FEDORA gave the award for Best Euro-Mediterranean Film to Greece's Miss Violence, directed by Alexandros Avranas
Venice, the world's oldest film festival, will host its official awards tomorrow [Sept 6] followed by closing film Amazonia, directed by Thierry Ragobert.