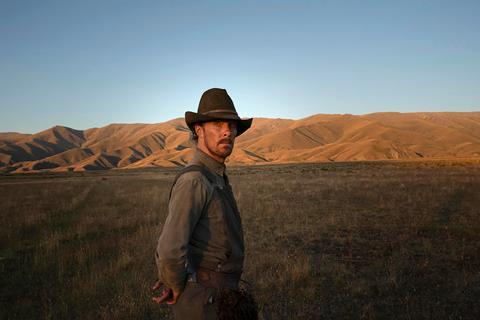 Jane Campion's The Power Of The Dog has been selected as the American Express Gala at this year's BFI London Film Festival (LFF, October 6-17).
The film will receive its UK premiere on Monday, October 11 at new LFF Gala venue the Royal Festival Hall in the Southbank Centre. Campion and key cast are expected to attend.
The Power Of The Dog will world premiere at the Venice film festival, and stars Benedict Cumberbatch, Jesse Plemons, Kirsten Dunst and Kodi Smit-McPhee.
A See-Saw Films, Bad Girl Creek and Max Films production, it was developed with BBC Film and will debut on Netflix later this year following a UK theatrical release.
This year's LFF will open with another Netflix title, Jeymes Samuel's The Harder They Fall.
The full festival programme will be announced on September 7.