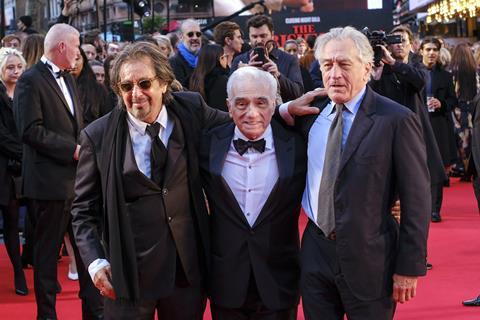 The 64th BFI London Film Festival (LFF) will run from October 7-18, 2020, the festival has confirmed.
Meanwhile, the LFF also reported a rise in audience numbers for its 2019 edition, which closed on Sunday, October 13 with the international premiere of Martin Scorsese's The Irishman.
This year's event saw 178,789 admissions for screenings and events held in London, of which 161,059 were public attendances and 17,730 were press and industry.
Next year's edition will be the first to take place following the upcoming departure of BFI CEO Amanda Nevill, who has held the role for 16 years.
In May Nevill announced she will leave her post in the first few months of next year, with an exact date still to be confirmed.
BFI chair Josh Berger, who paid tribute to Nevill on stage at The Irishman premiere, will lead the BFI board in the process of choosing Nevill's successor.