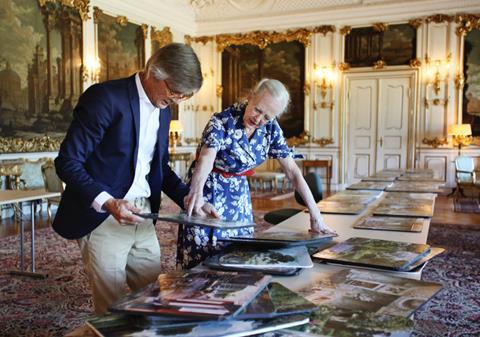 Danish director Bille August is to direct an adaptation of Karen Blixen's last work 'Ehrengard' for SF Studios and Netflix.
Blixen is the Danish writer whose autobiographical memoir inspired the 1985 film Out Of Africa. She completed Ehrengard just before her death in 1962.
The set designer is Denmark's Queen Margrethe II, renowned for her bold and colourful personal style.
Ehrengard is set in the fairy tale kingdom of Babenhausen, where the monarch's search for an heir leads to a scandal and major schisms within the royal family.
Anders August is the scriptwriter and Marcella Dichmann at SF Studios is producing. The project has been developed over the last decade by Jacob Jørgensen and JJ Film.
Ehrengard was previously adapted into an Italian-language film by Emidio Greco in 1982.