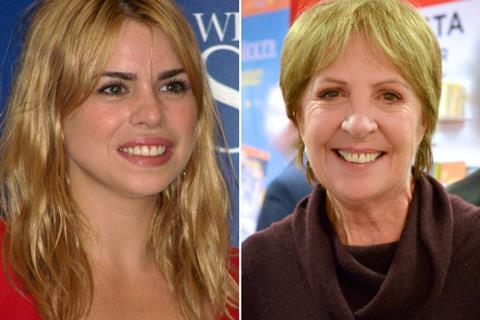 Billie Piper and Penelope Wilton have joined the cast of Craig Roberts' second feature Eternal Beauty, which is now shooting for five weeks in Wales.
Piper and Wilton co-star alongside previously announced cast Sally Hawkins, David Thewlis and Alice Lowe.
Shooting will take place in and around Cardiff, Port Talbot and director Roberts' birthplace of Newport.
Further cast members include Bob Pugh (Master And Commander), Rob Aramayo (Game Of Thrones), Morfydd Clark (Pride And Prejudice And Zombies) and Paul Hilton (Lady Macbeth).
The project is the second feature from Roberts (known for his acting roles in Submarine and TV series Red Oaks) following Just Jim, which premiered at South by Southwest in 2015.
The film follows Jane (Hawkins) who has a breakdown after being dumped at the altar. She spirals into a chaotic world, where love (both real and imagined) and family relationships collide.
Screen first reported on the project (then titled In My Oils) when Roberts launched London-based production outfit titled Cliff Edge Pictures with producers Pip Broughton and Adrian Bate.
Adrian Bate is producing the feature and the executive producer is Pip Broughton under the Cliff Edge banner. Further executive producers are Mary Burke for the BFI, Adam Partridge for Ffilm Cymru Wales, Meroë Candy for Wellcome and Paul Higgins.
Bankside Films is selling international rights, while Endeavour Content and Bankside Films are co-representing US sales rights.
The film is backed by the Welsh Government, the BFI with funding from the National Lottery, Ffilm Cymru Wales and the Wellcome Trust.
Piper announced her feature directing debut with "anti-rom-com" Rare Beasts at last month's Cannes Film Festival. The film, for which Piper has written the script, will shoot in London and Spain in September.