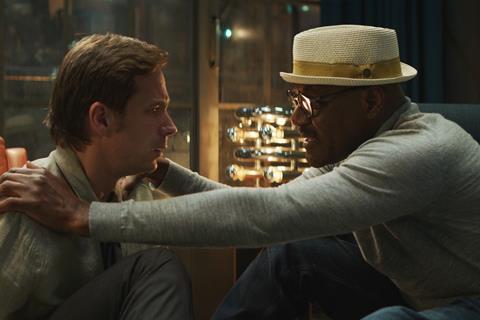 Bleiberg/Dimbort has acquired international sales rights to Guy Moshe's sci-fi noir LX 2048 starring James D'Arcy and Delroy Lindo, riding high on rave reviews for Spike Lee's Da 5 Bloods.
The sales team will kick off talks with TIFF buyers this week on the story, which takes place in the year 2048 as global warming has forced humanity to avoid the sun's glare and exist in a virtual realm while popping state-sanctioned anti-depressants.
Darcy (Dunkirk, Marvel's Agent Carter) will play a dying family man who refuses to engage with the virtual realm and must find a solution before he is replaced with a clone.
Joining Darcy and Lindo are Anna Brewster (Star Wars: The Force Awakens, Versailles) and Gina McKee (Our Friends In The North, The Borgias, Phantom Thread).
Moshe, whose credits include Bunraku and Holly, also wrote the screenplay. The producers are Matthew Zamias, Karolis Malinauskas, Linas Pozera, Pedro Tarantino, and Moshe.
Nick Donnermeyer negotiated the deal for Bleiberg/Dimbort with Zamias on behalf of the filmmakers.
Quiver Distribution is handling the North American release.
Bleiberg/Dimbort's slate includes the crime caper Clover with Ron Perlman and Chazz Palminteri; Second World War epic Recon starring Alexander Ludwig; and the darkly comedic thriller Cold Providence starring Karl Urban and Malin Akerman.