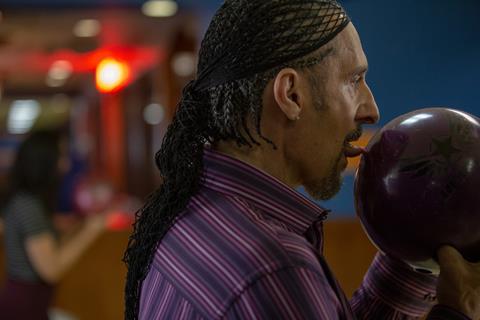 At the start of AFM, John Turturro's Big Lebowski spin-off The Jesus Rolls has been picked up for the UK and Ireland by new UK distributor Blue Finch Film Releasing.
The film, which Turturro wrote, directed and stars in, premiered at Rome Film Festival last month and is being sold by Cornerstone Films. Carla Quarto di Palo, Cornerstone's director of international sales, negotiated the deal with Blue Finch co-CEO Mike Chapman.
With Turturro reprising his role as Jesus Quintana from the Coen brothers' comedy The Big Lebowski, the film's starry cast also includes Bobby Cannavale, Susan Sarandon, Christopher Walken, Audrey Tautou, Sonia Braga and Jon Hamm.
Sidney Kimmel, John Penotti, Fernando Sulichin, Paul-Dominique Vacharsinthu and Robert Salerno produced.
Blue Finch was set up in late 2018 by Chapman, former head of acquisitions at Kaleidoscope, Simon Crowe and tech entrepreneur Matthew Joynes. The new company's other recent acquisitions include Harmony Korine's The Beach Bum starring Matthew McConaughey, Karen Gillan's The Party's Just Beginning and Sundance title Ophelia starring Daisy Ridley.
"There is a gap in the [UK distribution] market," Chapman told Screen. "There were a lot of quite bloated independent film companies that have gone down probably because they were concentrating too much on theatrical. There is a bit of a space in the middle ground."
Chapman describes Blue Finch as "a very nimble company" that has strong relationships with digital transactional platforms, UK pay-TV and free-TV broadcasters and the global VoD players. It is aiming to give strategic theatrical releases to cast-driven titles like The Beach Bum – which it picked up from Rocket Science and launched theatrically in the UK last week – and Ophelia, which is receiving a UK release on November 22.
The Party's Just Beginning, Gillan's debut feature as a director which she also stars in, will reach UK screens in early December.
While these releases are small and targeted ("We'd rather target 10 of the best screens where it's really going to get viewed," Chapman said of their Beach Bum strategy), Blue Finch can also go wider – an approach they took with Ross Venokur's animated feature Charming, which went out on nearly 100 screens in late summer.
Blue Finch is also handling straight-to-digital fare, and will work closely with Crowe's sales outfit SC Films International.