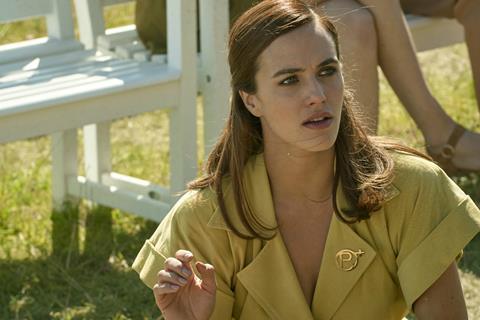 Marseille Series Stories, a new French TV festival focused on TV shows adapted from literary works, has unveiled the line-up for its inaugural edition running in the southern French city from November 19-22.
The new event joins a raft of TV festivals and industry events in France, including Canneseries in Cannes, Series Mania in Lille and Series Series in Fontainbleau, near Paris.
Aldous Huxley adaptation Brave New World, which premiered on NBCUniversal's new streaming service Peacock in July and debuted on Sky One at the beginning of October, will open the event. It is due to air in France on StarzPlay.
Federation Entertainment's French-language Agatha Christie adaptation They Were Ten will close the festival in the presence of the cast and crew. The series is soon to stream on new French platform Salto and then air on broadcaster M6, one of Salto's co-founding broadcaster partners.
Another five shows will be in the running for festival's audience award: the BBC's Mrs Wilson, which has yet to find a French broadcaster; Spanish drama Patria; post-Iraq War thriller Baghdad Central; and Spanish crime tale En El Corredor De La Muerte, adapted from a best-selling thriller by Nacho Carretero. A fifth title is soon to be announced.
There will also be special screenings of The Alienist sequel and Les Sauvages, a French political intrigue show run by Sabri Louatah and Rebecca Zlotowski for Canal+.
There will also be a series of public events, a masterclass by the creative team behind They Were Ten and a small industry programme including a panel discussion on the challenges around TV literary adaptations.
Key partners in the new TV festival and industry event are SCELF, the body which collects and distributes publishing royalties; French TV producers union USPA; and media and digital consultancy firm NPA Conseil.