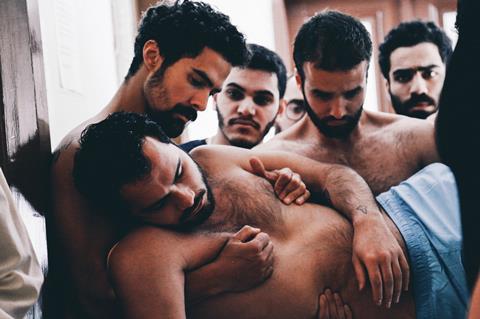 Breaking Glass Pictures has acquired North American rights to the Lebanese drama Martyr, written and directed by Mazen Khaled.
The feature examines how a young man's death in Beirut seaside exposes the city's schisms and will open theatrically in New York and Los Angeles this year, with DVD and VOD roll-out to follow in the third quarter.
Carol Abboud, Hady Bou Ayash, and Mostafa Fahs, star in Martyr, and Diala Kachmar produced. The drama received its North American premiere at SXSW after the world premiere at the Venice Film Festival last year.
"I am very happy that Martyr has found the right home for its North American release," Khaled said. "Breaking Glass is a great company that has managed to maintain a human and personal touch in a, sometimes impossibly, massive and complex market: a perfect environment for such a heartfelt film like Martyr to find its way, thrive, and prosper."
"Haunting and hypnotic, Mazen Khaled's film is one of the most unforgettable works that you'll see this year," Breaking Glass co-president Richard Ross said. "Life, friendship, male bonding and boredom give way to the feeling of hopelessness and the ritualistic ceremony of death to create a powerful and stunning look at life in modern-day Beirut."
Breaking Glass CEO Rich Wolff negotiated the deal with Slingshot Films CEO Manuela Buono.