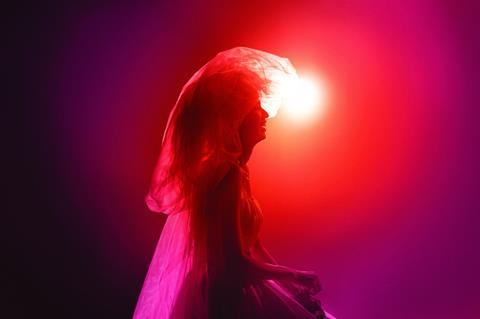 The 26th Busan International Film Festival (BIFF) has confirmed that its entire 2021 line-up will screen in theatres during the festival, which runs from October 6-15.
Each film will receive multiple theatrical screenings, as opposed to the single screenings that titles received last year in the festival's first pandemic edition.
BIFF will screen 223 films from 70 countries, of which 92 will be world premieres and four will be international premieres. The total of 96 world or international premieres is up from last year's total of 87.
As previously announced, BIFF will open with the world premiere of Im Sang-soo's Heaven: To The Land Of Happiness, which was selected for last year's Cannes 2020 label.
BIFF will close with the world premiere of Longman Leung's Anita, the much-anticipated biopic about Hong Kong cinema legend Anita Mui who passed away in 2003. Leung previously was at Busan with Cold War, a co-directing effort with Sunny Luk, which opened the festival in 2012. Anita is his first solo effort.
"During the festival period, we believe it is important that audiences can share films and their feelings about them. We are thinking about creating our own OTT platform but that would be more significant as a device for the festival to be able to meet with audiences during the rest of the year rather than during the festival period," said festival director Huh Moon-young.
This year's edition will stream short films only on Naver and YouTube, while the feature film line-up will stay entirely offline. However, in a nod to changing landscapes, the festival has launched an OTT series section called On Screen which will showcase three series including Yeon Sang-ho's Netflix original Hellbound.
Huh expects BIFF's socially-distanced opening ceremony will accommodate "more than 1,200 people with about 400 film industry participants".
The festival's 2021 budget is approximately KW10bn ($8.56m) according to festival chairman Lee Yong-kwan. It includes the cost of implementing Covid-safe protocols again this year.
Although travel from other Asian countries is "nearly impossible", some filmmakers will be able to attend. Japanese director Ryusuke Hamaguchi will be on hand to present his Berlinale Silver Bear winner Wheel Of Fortune And Fantasy and Cannes best screenplay winner Drive My Car, which will both play as BIFF gala presentations. Hamaguchi will also hold a special talk with Parasite director Bong Joon Ho during the festival.
In addition, French filmmaker Leos Carax will be present to give a masterclass, and for the gala presentation screening of his musical Annette, which opened this year's Cannes Film Festival.
Several other Cannes 2021 titles have been programmed as part of the Icons strand, including Gaspar Noe's Vortex, Sean Baker's Red Rocket and Wes Anderson's The French Dispatch, plus Jane Campion's Venice Competition selection The Power Of The Dog. The line-up for the New Currents competition was announced previously.
In total, the festival expects 20-30 filmmakers from outside Asia to attend, as well as almost all Korean filmmaker invitees, including Park Chan-wook who will give a talk at the Asian Contents & Film Market.
In a departure from tradition, BIFF will be presenting the Asian filmmaker of the year award to a Korean director. Im Kwon-taek will receive the award; he has directed more than 100 films during his career, including Chihwaseon for which he shared the best director prize at the 2002 Cannes festival, with Paul Thomas Anderson for Punch-Drunk Love.
The Korean cinema award, which honours contributions to the growth of the local film industry, will also break with custom, going to recently deceased producer Lee Choon-yun. BIFF is also setting up an award in Lee's name to showcase the work of producers, with details to be announced.
As previously announced, the Asian Contents & Film Market (ACFM) will be held primarily online, although local participants of the Asian Project Market (APM) and Entertainment Intellectual Property Market (E-IP) will be able to hold in-person meetings at the Paradise Hotel in Haeundae.
"We are focusing on the Korean content industry overall this year. Representatives in each of their fields will share their vision and capabilities with industry professionals around the world," said market director Oh Seok Geun.