Andrew Herwitz has hired Ian Stimler as senior director of sales and distribution.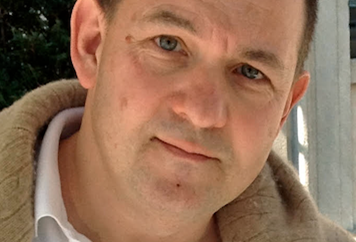 Stimler will join the firm immediately and will be tasked with sourcing new films from around the world, as well as expanding and extending the firm's film distribution capabilities to complement its sales activities.
Stimler previously worked at Zeitgeist Films and Oscilloscope Laboratories.
"Ian is exactly the person I have been looking for," said Herwitz (pictured). "He is knowledgeable, has great taste, is incredibly well regarded in our industry. He is a total pro."

Stimler added: "I'm very excited to be joining Andrew and his team. I love that they bring a keen sense of business savvy to their passion for film. I know I can learn and grow here."

Herwitz has promoted Lucas Verga to senior director of co-production and sales. Verga will attend Cannes and will sell recent Tribeca premiere Mother and Cannes Classics selection Midnight Return
"Lucas has been with the company for nearly five years and he has grown tremendously," said the Film Sales Company head. "I have total confidence that he will be well suited to be on the front lines in helping to find financing for new projects and to expand our active foreign sales arm."
Herwitz has also hired Becca Ray, daughter of the late Bingham Ray, as a coordinator.
"We are into the 15th year of business and I feel great about where we are as a company and lucky to have such a wonderful team to help us continue to flourish" said Herwitz.