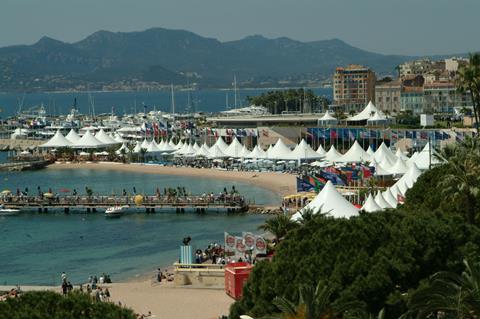 The Cannes Film Festival and MipTV are both working with authorities following the first recorded case of coronavirus in the French city, and still plan to go ahead as scheduled.
According to Nice mayor Christian Estrosi, a 23-year-old fashion student from Cannes who recently returned from Milan in Italy tested positive for the virus at the Nice University Hospital today (February 28).
A spokesperson for the film festival, set to run May 12-23 this year, said: "The Festival de Cannes is monitoring carefully the developments and the latest guidelines provided by the local, national and international authorities regarding the coronavirus and is in direct link with the Alpes-Maritimes' administrative office.
"As of today, it is still premature to express assumptions on an event scheduled in two months and a half. In due course and depending on the occurrences, the Festival de Cannes will naturally take all the necessary measures aiming at ensuring the protection of all attendees and preserve their health during the event in Cannes, under the responsibility of public authorities, in particular the State and the City of Cannes. For now, the Cannes film Festival staff continues to prepare the event that will take place from May 12 to May 23, 2020."
The city's TV market MipTV, which runs March 30-April, is also still set to go ahead according to organisers Reed Midem, which said in a statement: "Reed MIDEM today confirms that MIPTV will take place as scheduled. The health and safety of everyone attending the event is our number one priority. We are continually monitoring developments related to coronavirus and following the latest guidance from local, national and international authorities and the World Health Organisation as it relates to travel to MIPTV and clients' on-site experience."
The coronavirus crisis has seen both Hong Kong's Filmart and the Far East Festival in Udine, Italy postponed, and is already having a devastating effect on the Chinese film sector. This year's EFM saw 125 visitors cancel their badges at the last minute due to the virus.