EXCLUSIVE: Thunderbird picks up project; sets spring 2018 release.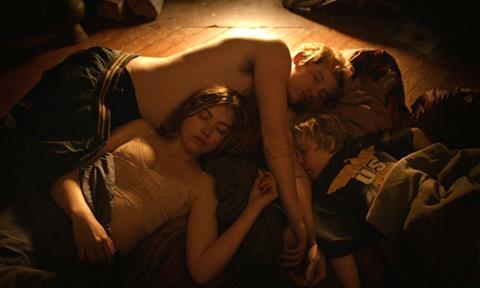 Mobiles Homes, which played in the Directors' Fortnight strand at the Cannes Film Festival, has been picked up for UK distribution by Thunderbird Releasing.
The debut feature from Vladimir de Fontenay, it stars Imogen Poots, Callum Turner and newcomer Frank Oulton and follows a young mother as she drifts from one motel to the next with her intoxicating boyfriend and her 8- year-old son.
The deal was negotiated by Edward Fletcher, managing director of Thunderbird Releasing, and Charlotte Mickie, former president of Mongrel International.
Mobile Homes is slated for a UK release in early spring, 2018.
Fletcher said the film was a "fantastic debut; one of those Cannes moments where initial expectations were blown away by the gripping story- and a totally absorbing and heartfelt performance by Imogen Poots."
This year Thunderbird have already picked up another Cannes title; Michel Hazanavicius's Redoubtable, which premiered In Competition.
UK distributor Soda Pictures was rebranded and reorganised as Thunderbird Releasing in April.