Drama about a young man who returns home after serving time in prison, but is not forgiven by the local community, played in Directors' Fortnight.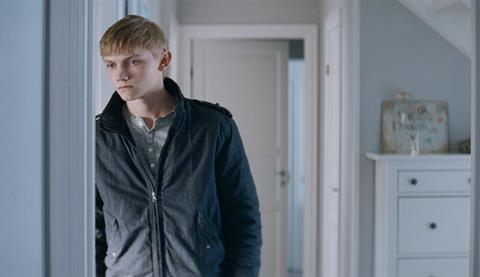 TrustNordisk has sold Swedish director Magnus von Horn's debut feature The Here After to the UK (Soda Pictures) and Korea (Atnine Film Co. Ltd.) with more territories currently in negotiation.
In France, distribution is being handled by Nour Films. The Here After was selected for Directors' Fortnight at this year's Cannes Film Festival where it received its world premiere.
TrustNordisk CEO Rikke Ennis said: "Rarely have we seen so strong reactions from festivals like on The Here After."
Von Horn's feature debut following several award-winning shorts (Echo, Without Snow) is the story of a man released from prison after serving time for his ex-girlfriend's murder. Life on the outside overwhelms him until he meets the mother of the girl he killed.
The Here After is produced by Screen Future Leader Mariusz Włodarski for Lava Films and Madeleine Ekman for Zentropa International Sweden, co-produced by Sophie Erbs and Cinema Defacto with support from the Swedish Film Institute, the Polish Film Institute, CNC- Institute Francais, Film I Väst, Opus Film and Eurimages.
Domestic distribution through Nordisk Film Sweden and Gutek Film Poland.