Oscar-winning actor to receive award and introduce new David Lowery film.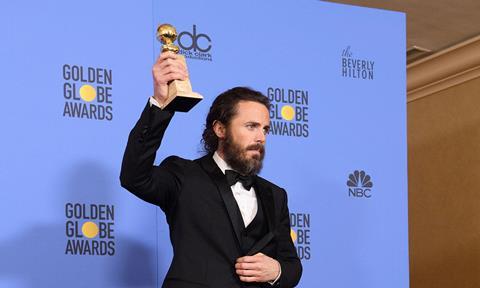 Casey Affleck will receive the festival president's award at this year's Karlovy Vary International Film Festival (June 30 - July 8).
The actor, who won an Oscar for Manchester By The Sea this year, will also introduce the cinematic poem A Ghost Story at the Czech Republic-based event, together with writer/director David Lowery.
The festival president's award is given to actors, directors, and producers who have contributed to the development of contemporary world cinema.
KVIFF President Jiří Bartoška said: "We regard Casey Affleck as one of the most intriguing actors in contemporary American film and are honored to welcome the filmmakers during the presentation of A Ghost Story."
Last month it was announced that the festival would also celebrate the work of Ken Loach, Paul Laverty, James Newton Howard, Václav Vorlíček, Kenji Mizoguchi and Jiří Brdečka.
Further events taking place at Karlovy Vary this year include the premiere screening of a newly-restored digital version of Ján Kadár and Elmar Klos's Oscar-winning 1966 Czech WW2 drama The Shop On Main Street. The restoration was a partnership between the Czech Film Foundation and the State Film Fund and is the fifth film restored through the initiative.
The Karlovy Vary International Film Festival runs June 30 - July 8.